Works of High Schoolers are exhibited at Uludağ University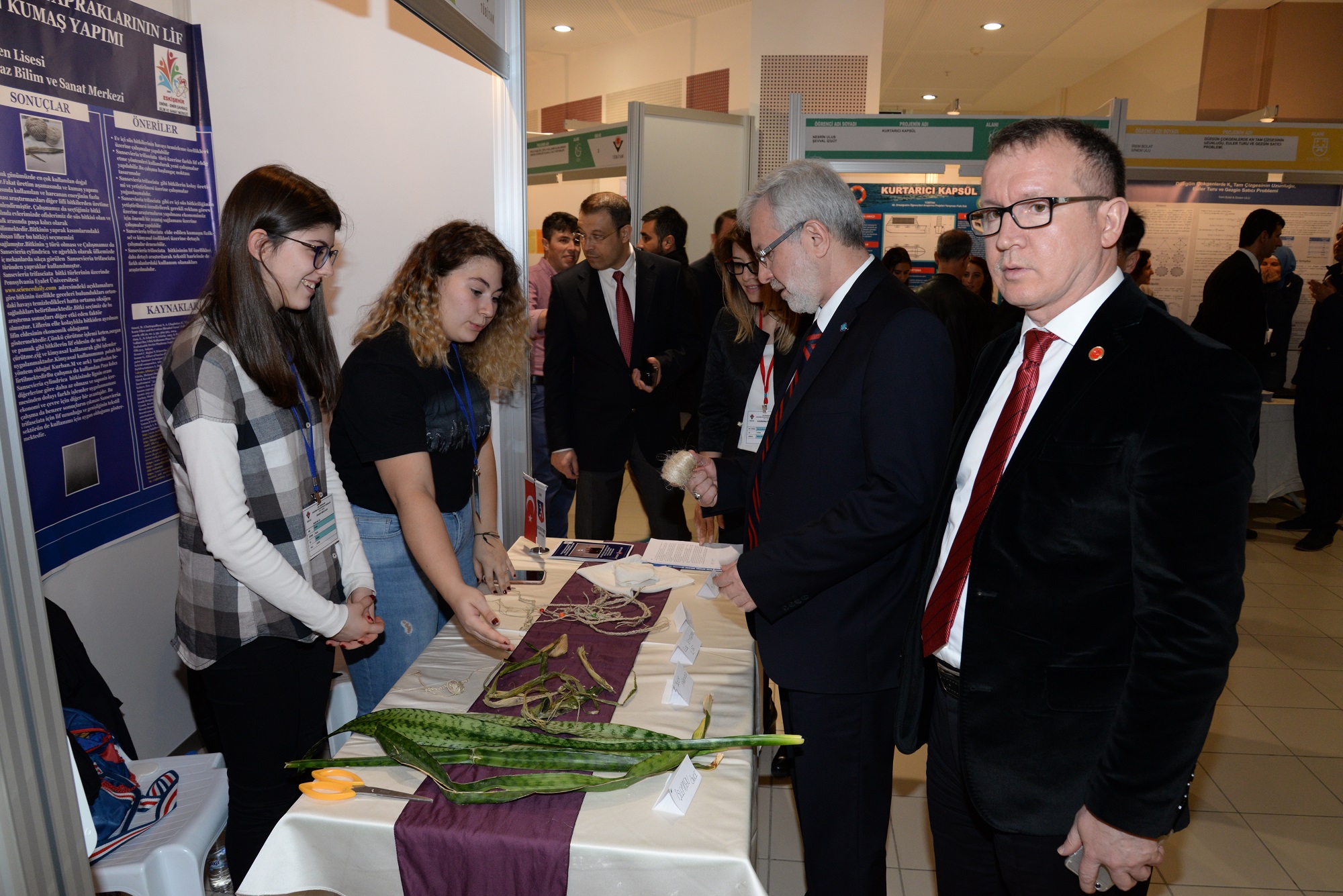 Bursa Regional Exhibition, organized by TÜBİTAK every year in the scope of High School Students Research Projects Contest, was opened in Uludağ University. A total of 100 projects were presented to the scientific community and to the participants at the Mete Cengiz Cultural Center.
Speaking at the opening ceremony Uludağ University Rector Prof. Yusuf Ulcay said that emphasis should be given to innovation, R & D and branding. Noting that branding is not possible without R & D, Rector Yusuf Ulcay said, "Our country has a number of forward-looking targets. Unless there are investments in branding and R & D, it is not possible for Turkey to reach the targets.
ADVICE FROM RECTOR
Rector Ulcay, who also spoke to high school students and teachers, said, "Especially our students who will set our future needs to be educated very well. For this reason, our teachers need to encourage children. We need people who think and research. That's why we have to focus on research and development. I advise our students, who will be tomorrow's managers and researchers, to do their future planning very well. The more you focus, the more you will achieve your goals with less energy".
The 100 projects in the competition will be exhibited in the Uludağ University Mete Cengiz Cultural Center until March 30th, Thursday. The scientific board will be screened out of 100 projects and the finalists will be awarded with the ceremony to be held at Uludağ University again.