National Football Player Made an Entry to the Software Sector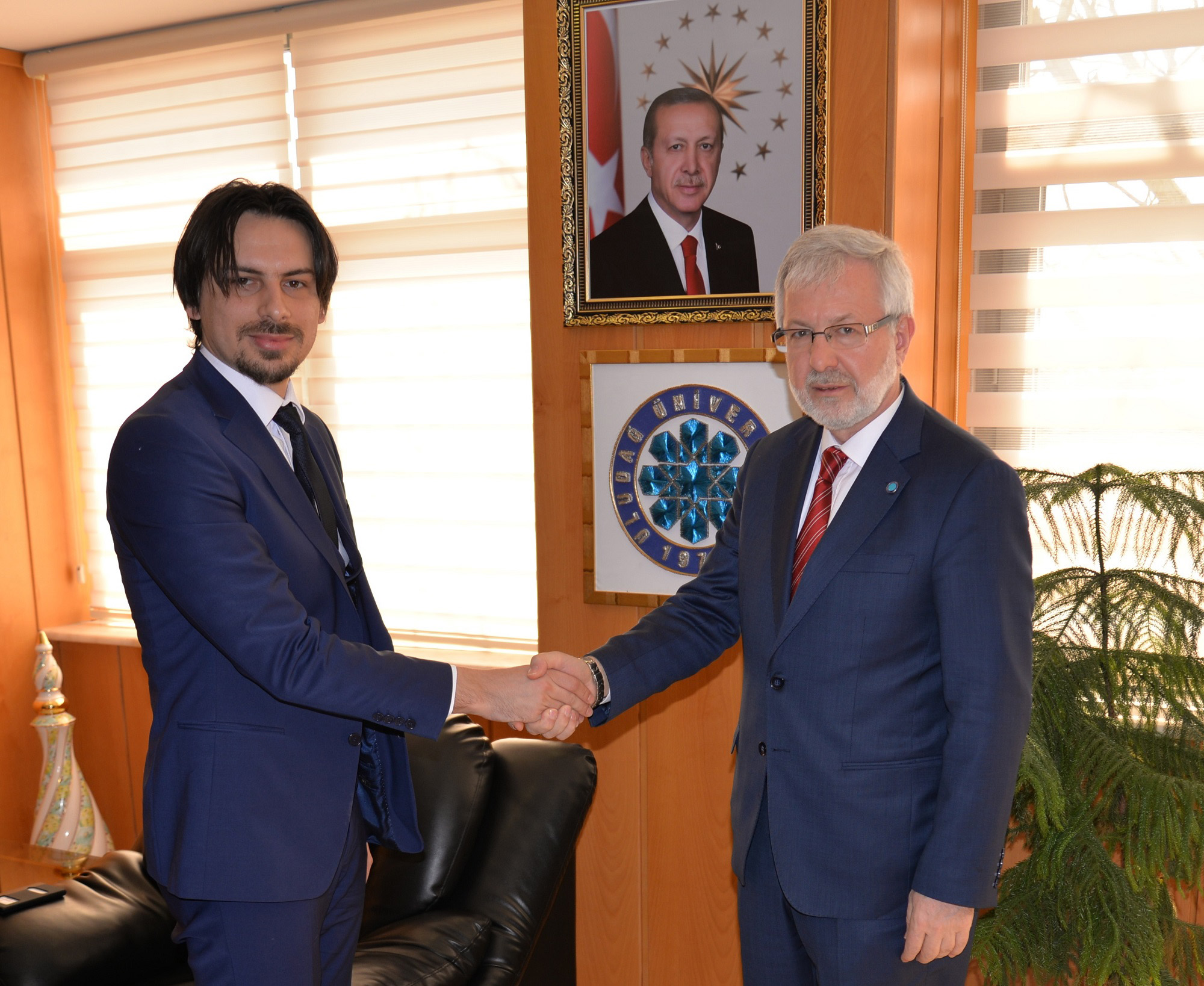 Gökhan Güleç, a national footballer who wore the form of Bursaspor and Beşiktaş for a period, made an ambitious entry into the software sector. Gökhan Güleç, who rented a place for his firm (ULUTEK) in Uludag University Technology Development Zone, visited Rector Yusuf Ulcay.
After finishing his professional football life, Gökhan Güleç entered the software sector as an entrepreneur and went about to realize one of the most important information brands of Bursa.
Mr. Güleç, who opened an office in ULUTEK Techno city in order to produce and market the system named 'Winday' , visited Yusuf Ulcay and gave information about his work.
GÜLEÇ: "WE WILL STAND OUT IN THE SECTOR"
Gökhan Güleç stated that software programs that provide customer loyalty attract great interest in the field of trade. Gökhan Güleç said that "We wish the customers to re-visit the malls or shopping centers. This can be done by software called loyalty programs. AVM managers can learn how much they are preferred, what is received most, how much money is spent, who comes most thanks to these software. There are large institutions in our country that are using this program. This is a field that requires some passion. We want to reveal our difference in the software sector with passion and hardware. Taking place in a special region like ULUTEK provided a motivation for us. I thank you for your support and interest,".