Laboratory of Building Materials is in Service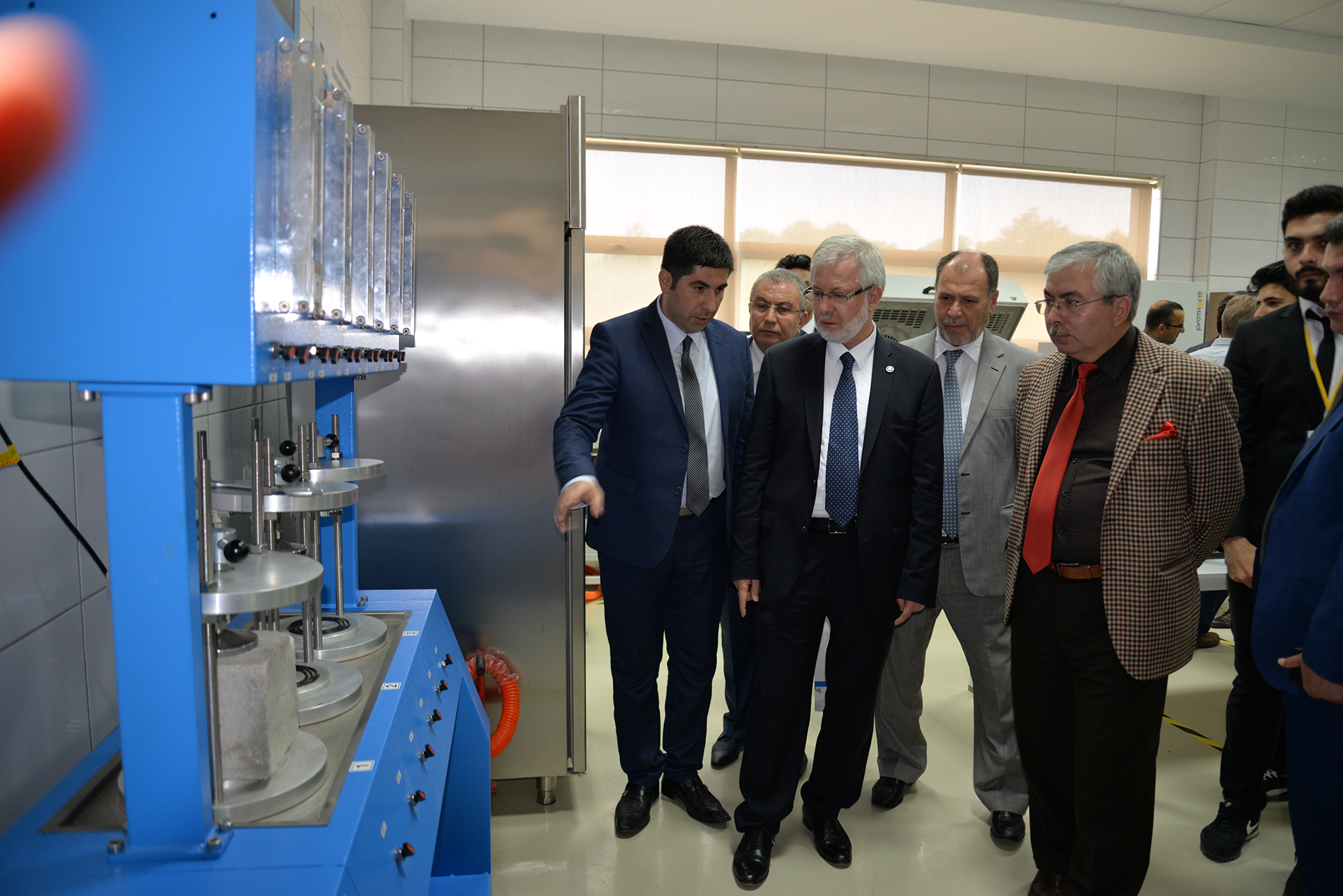 "Building Materials Laboratory", which is established in Uludağ University Faculty of Engineering Hasan Öztimur Civil Engineering Department, is opened to service with a ceremony and with the participation of Rector Prof. Yusuf Ulcay, Vice Rectors Prof. Tevfik Yücedoğru and Prof. Aslı Hockenberger, Dean of Engineering Faculty Prof. Ali Osman Kopmaz, Head of Civil Engineering Department Prof. Adem Doğangün, faculty members, representatives of the companies and students.
Speaking at the ceremony Rector Prof. Yusuf Ulcay stated that the cost of the laboratory is 700 thousand Liras and said; "We have established this lab because we thought it would be a profitable investment. It is absolutely necessary to see the reflections of the studies made in the universities in the relevant sectors. It should be in the way that it will contribute to the economy. "
Ahmet Hilmi Aytaç, R & D Director of Bursa Beton, a project partner of the university, expressed that academic studies are very valuable but that their integrated work with industry is more valuable. Mr. Aytaç also said that he believed they would realize important projects with the academicians of Uludağ University in these laboratories.
WHAT IS DONE?
Tests and analysis of 108 kinds of building materials such as aggregate tests, cement, mortar, concrete, brick, tile, and wood can be done in the laboratory in accordance with TS EN norms and ISO 9001: 2008 quality standards. The laboratory will also serve the public and private sector.