Graduation Excitement at Uludağ University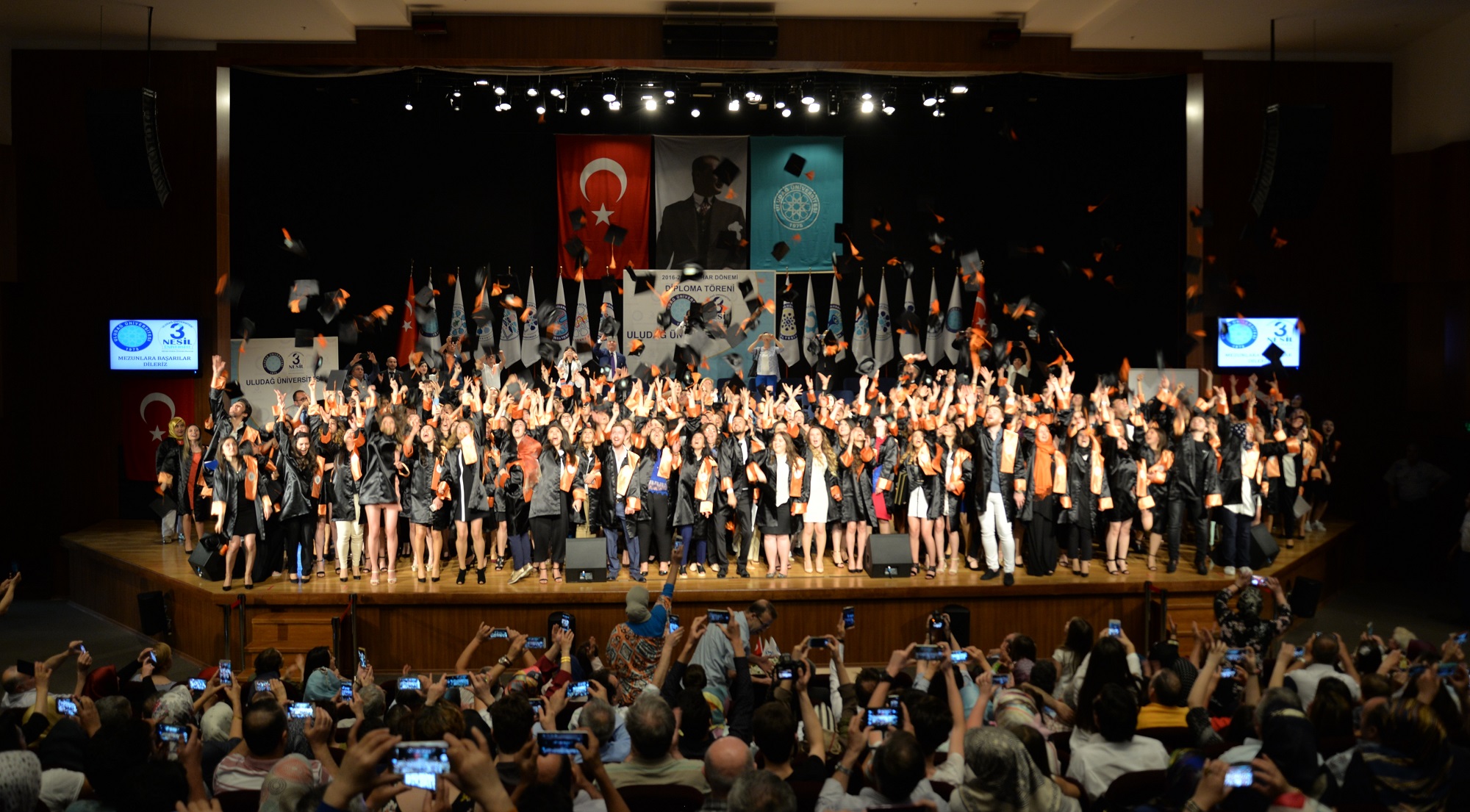 Diploma excitement started at Uludağ University with the end of 2016-2017 academic year. For the last two years, students have taken their real diplomas instead of representing documents at the ceremonies organized for all faculties and schools.
70 percent of the graduates are able to find job in their own field
Vocational School of Social Sciences Asst. Prof. Fikri Pala said that they continued to train staff for the sector. Pointing out that graduate students' employment rates in their fields reached 70 percent, Asst. Prof. Fikri Pala said; "When we examine all the branches of our school, we see that our graduates can find jobs without much difficulty. In the research we do, our students find jobs in their own fields at 70 percent. In some departments, we can say that these ratios go up to 80 percent. We will include social services and justice programs in the upcoming school, which is currently undergoing training with 12 programs. "