Visit from Azerbaijan State Economics University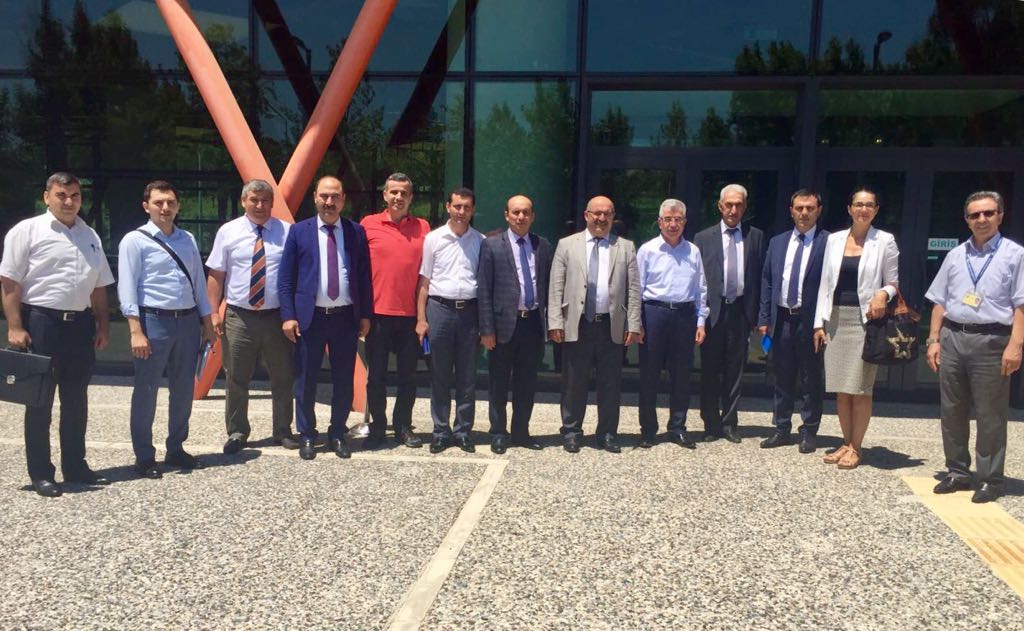 Dean of the Faculty of Economics of Azerbaijan State Economic University (UNEC) Assoc. Prof. Asiman Aydin Guliyev, Dean of Business and Management Faculty Assoc. Prof. Mirağa Ahmedov and the Faculty of Finance visited Uludağ University and UU Faculty of Economics and Administrative Sciences Diaconate in company with the Secretary General and the Secretaries of the Faculties of Uludağ University.
Guest academicians were welcomed by Vice Rector Prof. Yüce, The Dean Prof. Arı, and Dean Deputy Assoc. Prof. Pirinççi. During the visit, information was given to the sister country academicians about the institutional infrastructure and general operation of the Faculty of Economics and Administrative Sciences. The visit will continue until the end of the week and the committee will continue to be informed by the institutional infrastructure and functioning of the university and the faculty.