Academic Relations with Justus-Liebig University Expand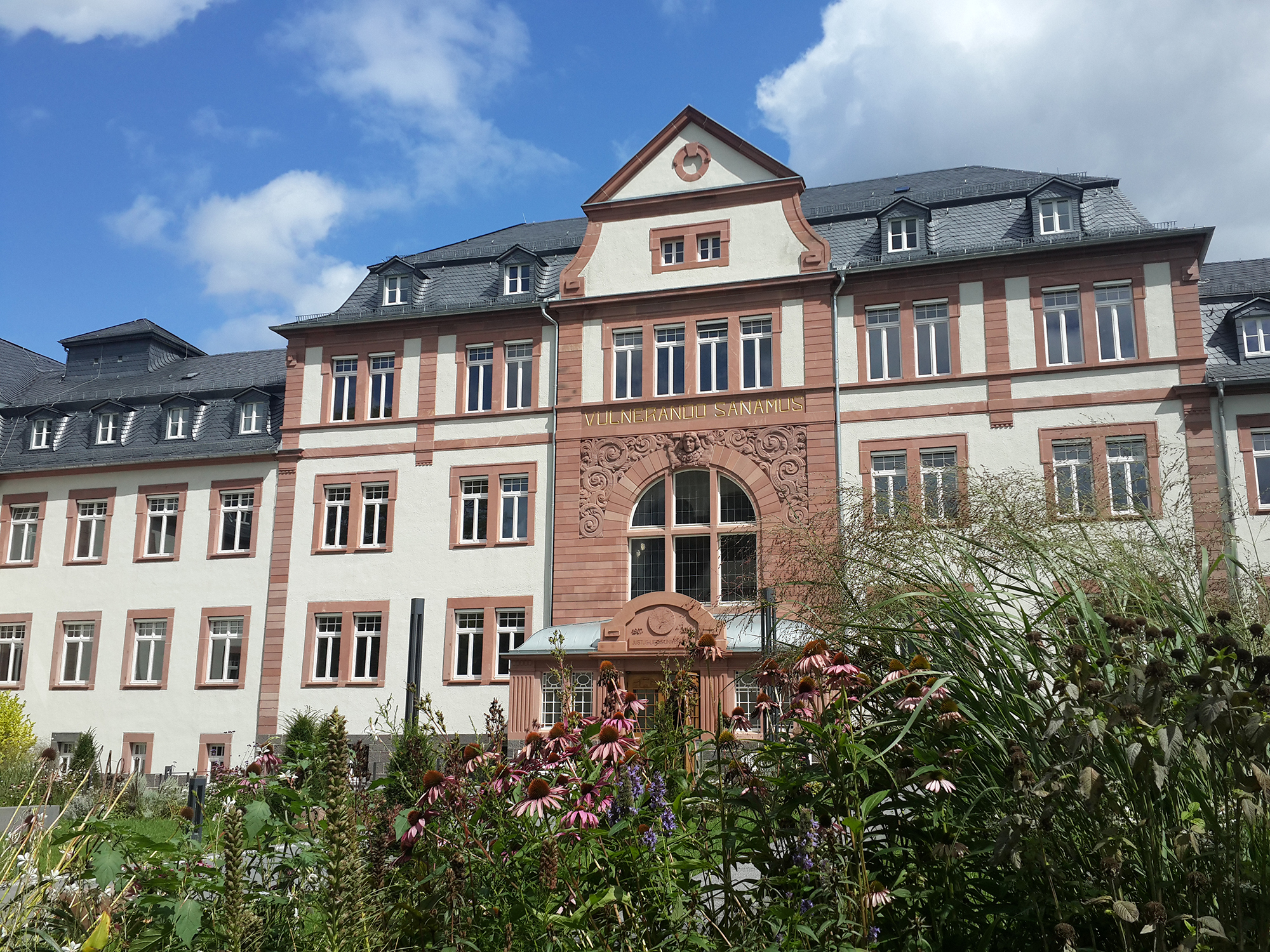 Uludağ University's academic relation with Justus-Liebig University in Giessen, Germany for 19 years will continue to expand.
A delegation from Uludağ University attended the Turkish-German Academic Days organized at Justus-Liebig University in Giessen, Germany, on August 18-19.
Rector of Uludağ University Prof. Yusuf Ulcay, the Vice Rector Prof. Eray Alper, Vice Dean of Veterinary Medicine Faculty Assoc. Prof. Abdülkadir Orman, Veterinary Faculty Member and Mennan Pasinli Vocational High School Director Prof. Gözde Özalp, Veterinary Faculty Members Prof. Deniz Seyrek İntaş and Prof. Kamil Seyrek İntaş and Prof. Ekrem Kaya from Faculty of Medicine joined the Academic Days themed the meeting of human and veterinary medicine.
ULCAY: THE MOST EFFICIENT COOPERATION
Rector of Uludağ University Prof. Yusuf Ulcay pointed out that the cooperation between Justus-Liebig and Uludağ University started with the doctoral studies of Prof. Deniz Seyrek İntaş and Prof. Kâmil Seyrek İntaş in Giessen in 1987 and said:
"The desire to develop and institutionalize these relationships at the beginning of the two universities' pleasures was firmly grounded in a mutually signed protocol in 1998. From that day onwards, through the exchange of students and teaching staff in the sense of cooperation, a lot of common activities both in terms of education and teaching and common science and research activities have been realized. It is even mentioned that the two universities are the most productive international cooperation. The coordinators of both universities, who have a very important contribution to the survival of such an intensive and productive cooperation, and other supporters who support them, have also been given some prizes for appreciation at different times. Prof. Deniz and Kamil Seyrek-İntaş were presented the Wilhelm Pfeiffer Medal in 2011 by Justus-Liebig University and on the other hand in 2011 honorary doctorate titles were presented to Prof. Martin Kramer and Prof. W. Schoner by Uludağ University. I would like to thank TÜBİTAK, DFG, DAAD, Erasmus, IAESTE, Turkish-German Health Foundation and Giessen Veterinary Faculty Accreditation Association for their financial support to our undergraduate and Ph.D. students, research assistants and faculty members which enables us to keep our cooperation active, to expand the horizons of our young people and to realize common activities in different levels. I wish that this fruitful cooperation will continue for many years. "
NEW DOCTORATE PROGRAMS TO BE OPENED
In addition, a decision was made to take concrete steps regarding the opening of new doctoral programs in different fields in the 20th year of the academic cooperation between the two universities and to organize social events in Bursa and in Giessen in the fall.
In the academic sessions of the Turkish-German Academic Days event held at the Justus-Liebig Medical Faculty common points of veterinary medicine and medical applications, areas that could be developed jointly and scientific collaborations discussed.