Wide Cooperation with Automotive Companies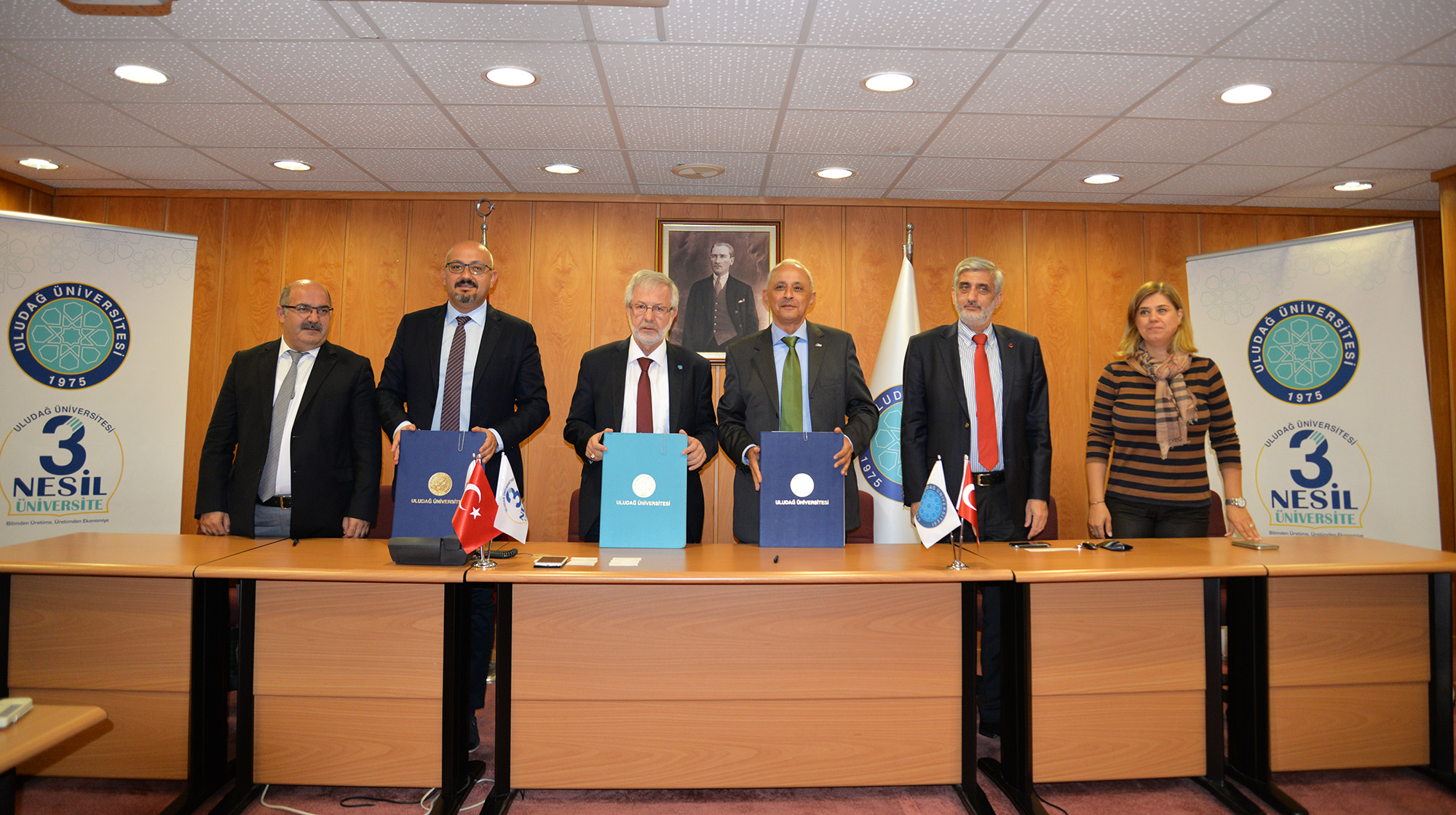 Uludağ University is going to have a wide cooperation on research and development, patent, laboratory and various tests with two automotive companies operating in Bursa and Çorlu.
With the mission of becoming a 3rd Generation University, Uludağ University has taken two important steps to reach its goal. A Wide cooperation protocol has been signed with SIO, an Automotive Vehicle Spare Part Industry INC, operating in Çorlu and YAMAS, Yaşar Machinery Molding Spare Part Industry INC.
Authorities and faculty members from the two companies attended the protocol ceremony held at the Rectorate Building.
Speaking at the signing ceremony, Rector Prof. Yusuf Ulcay said; "We are working with the motto of "From Science to Production, From Production to Economy". It is very important for us to see the reflection of our work in the sector. We need to make these collaborations and evaluate them in the best way to be among the top 10 countries in 2030".
According to the protocols signed separately with the companies, the parties will jointly work on scientific or technological researches and training, produce projects based on projects, produce paper and patent, and use laboratory, test and characterization substructures mutually.
The parties will also create seminars, conferences, promotional events and internship for students.