The Crisis and Change in World Politics will be Discussed at Uludağ University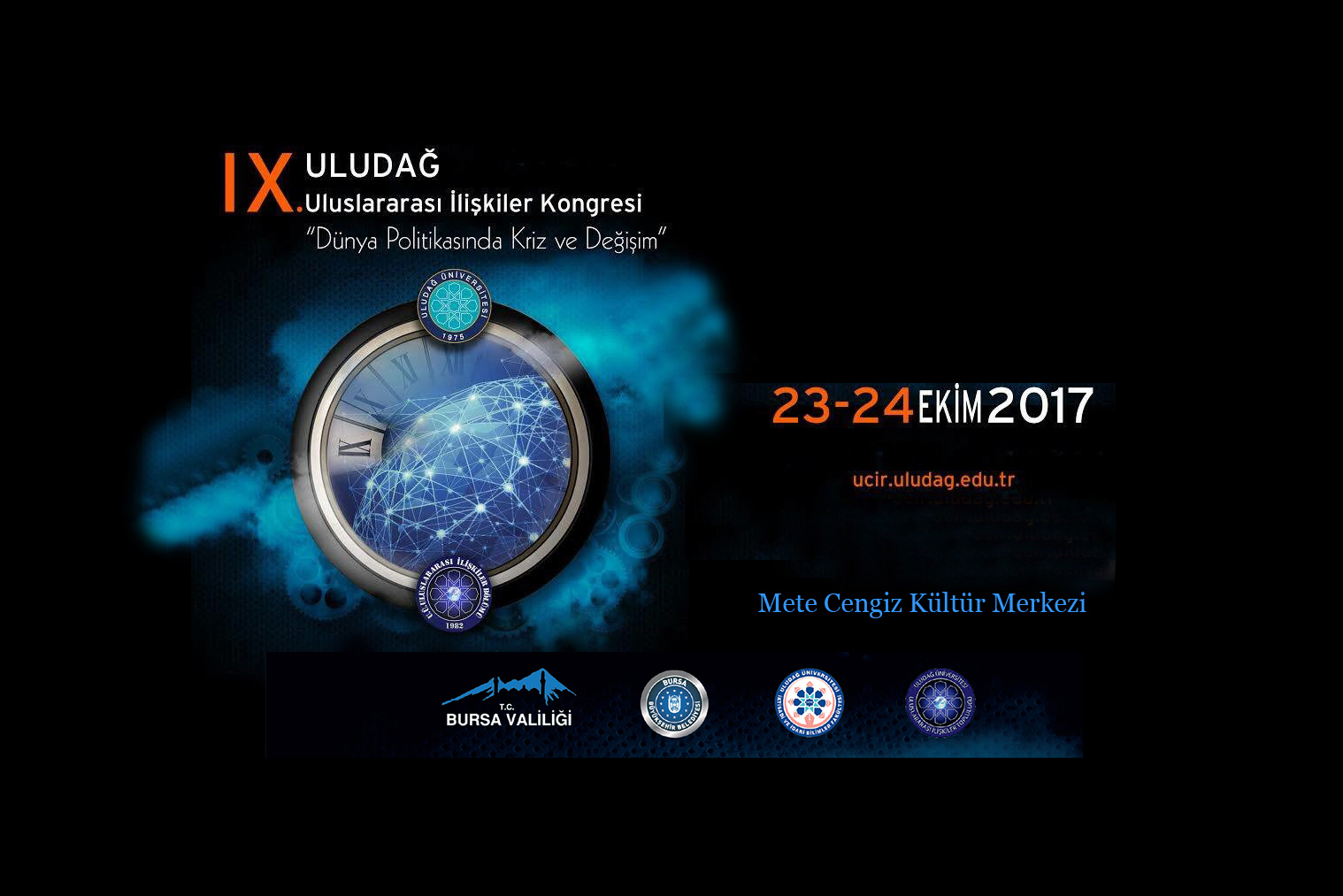 "Crisis and Change in World Politics" will be examined thoroughly at the international congress, which will be held at Uludağ University.
At the congress, which is organized by in cooperation with the International Relations Department of Uludağ University and the Governorship of Bursa, many issues that are source of unsettlement both national and international levels will be discussed in a scientific platform.
The congress to be held on 23-24 October at Uludağ University will be attended by a large number of experts from Turkey and abroad.
Some of the topics that will be covered in the congress include:
Breaking Points of Turkey-US Relations and Regional Reflections, Russia-China Relations: Possibilities and Limitations of the Relations, Understanding the Security Concept of Turkey in the Time of Crisis and Change: Turkey's Syria Policy on Security, Long-Term Borderless Air Pollution Contract, Protocols: Turkey's Attitude and Its Practices, The Theo-Political Background of American Perception, TANAP Projects in Turkey and European Union Relations, The Impact of the Changes in the International System on the Cyprus Issue, Dynamics of Turkish Foreign Policy, Terrorism as an Obstacle to International Peace, New Strategy for Adoption in the Struggle with Radical Terrorist and Terrorist Groups, Refugee Crisis and Management Based on the Limits of the European Union, Arab Spring and the Future of the Islamic World, Rising Radicalism in Central Asia, International Nuclear Threat Perception: The Case of North Korea, ……..
Parallel sessions and panels to be held at Mete Cengiz Cultural Center and Rectorate Hall will be open to all.