Award From ESCRS For Eye Treatment with Local Anesthesia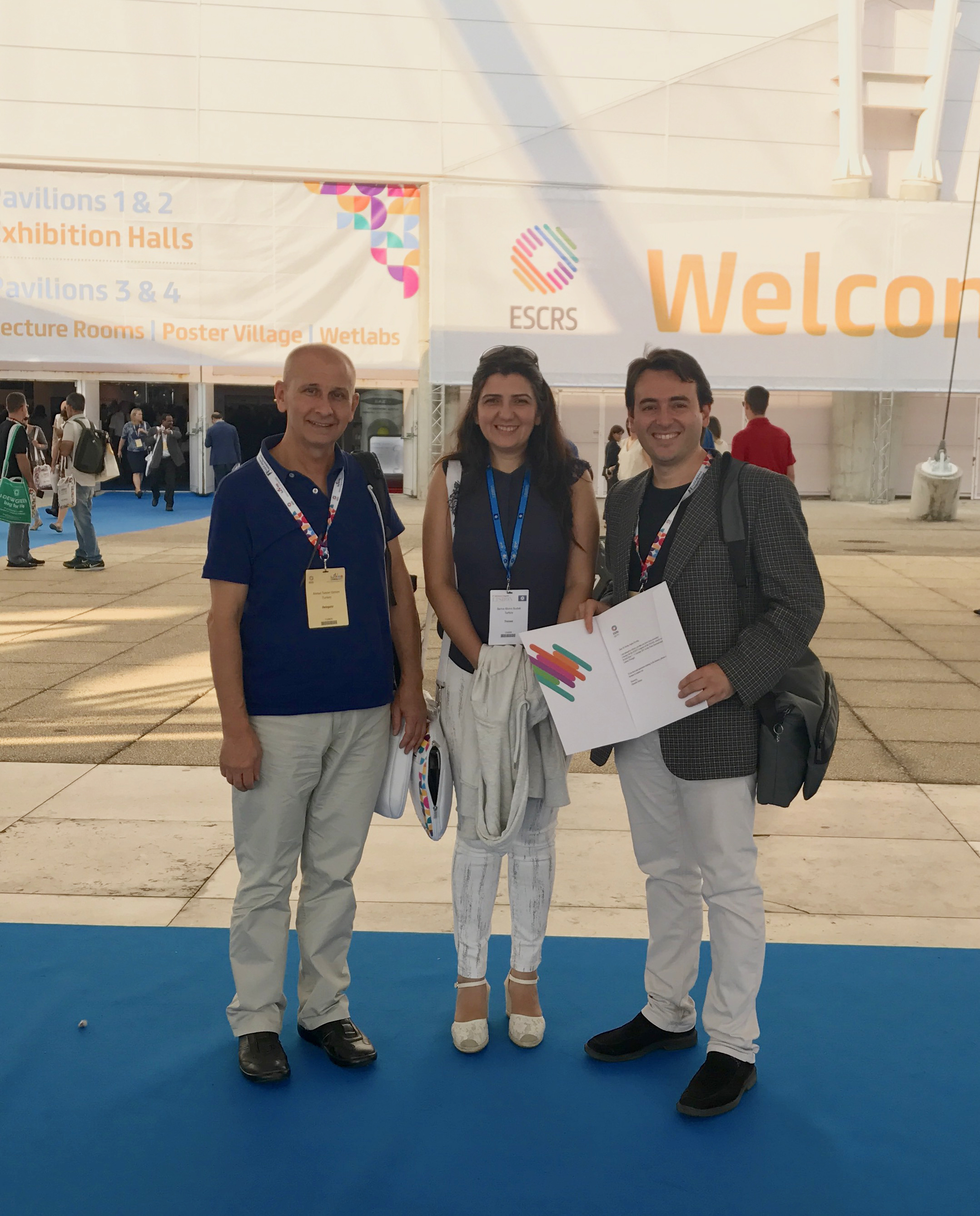 Members of Uludağ University Faculty of Medicine Ophthalmology Department were awarded by the European Council of Cataract and Refractive Surgeons (ESCRS), which is one of the world's leading meetings on ocular diseases with its 7,500 members.
Approximately two thousand reports from 130 countries were presented at the ESCRS-2017 congress held in Lisbon, the capital of Portugal.
Members of Ophthalmology Department of Uludağ University Prof. Ahmet Tuncer Özmen, Assoc. Prof. Berna Akova Budak and Specialist Sertaç Argun Kıvanç represented Uludağ University with 5 posters and 1 oral presentation.
The study called "Clinical features of patients who underwent primary anesthesia for piercing injuries of the anterior segment" by Specialist Sertaç Argun Kıvanç, Assoc. Prof Berna Akova Budak and Prof. Ahmet Tuncer Özmen attracted huge attention. After evaluating and rating the studies done by ESCRS, 40 of the highest rated studies were awarded with a scholarship. Specialist Sertaç Argun Kıvanç was one of the scientists who was awarded scholarship by ESCRS for his scientific studies.