National Karate Team Prepares for the Olympics with Uludağ University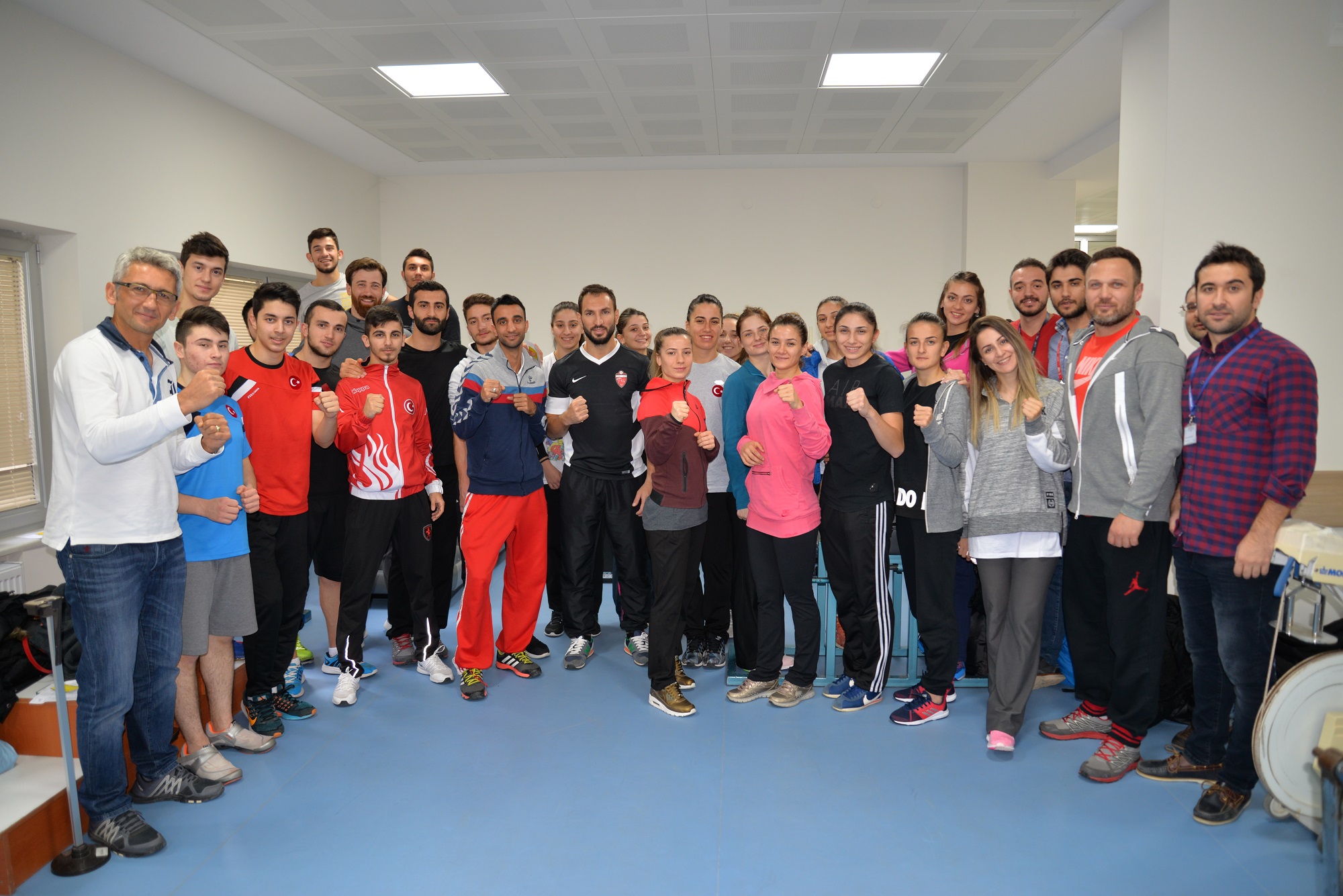 After the Karate branch was taken to the Olympics, the Turkish Karate National Team began a period of preparation for the Olympic Games to be held in Japan in 2020. The Faculty of Medicine will determine the needs and the good aspects of the athletes who have been put into the test, and a comprehensive health analysis report will be issued.
The Karate National Team, who wants to prepare scientifically, tests the athletes in the Uludağ University Medical School Sports Department. National athletes were individually examined by Prof. Bedrettin Akova and specialist physicians.
TARGET IS THE 2020 OLYMPIC GAMES
Turkey Karate National Team Coach Yavuz Karamollaoğlu, who gives information about the team, said that they have a quota of 8 athletes in 2020 Olympics and they are still continuing to work to find the best 8 sportsmen. Yavuz Karamollaoğlu, who officially announced the start of the Olympic process as of January 2018, said; "We are trying to prepare our team for this condition in terms of fitness. We are working together with Uludağ University at the point of physics, condition studies and health checks of our sportsmen. We've done our tests here before. Now our team is made up of 37 sportsmen. We have athletes from different categories. We have the right to participate with 2 people in every category. One of these two will go to the Olympics. We are continuing our preparations and work towards this understanding. We have 15 very serious games in 2018. European Championships, European Games and World Championships. If we get good results from these tournaments and we get the medals, we will have a chance to be in all 8 categories for the Olympic games".