German Language Students at the University of Innsbruck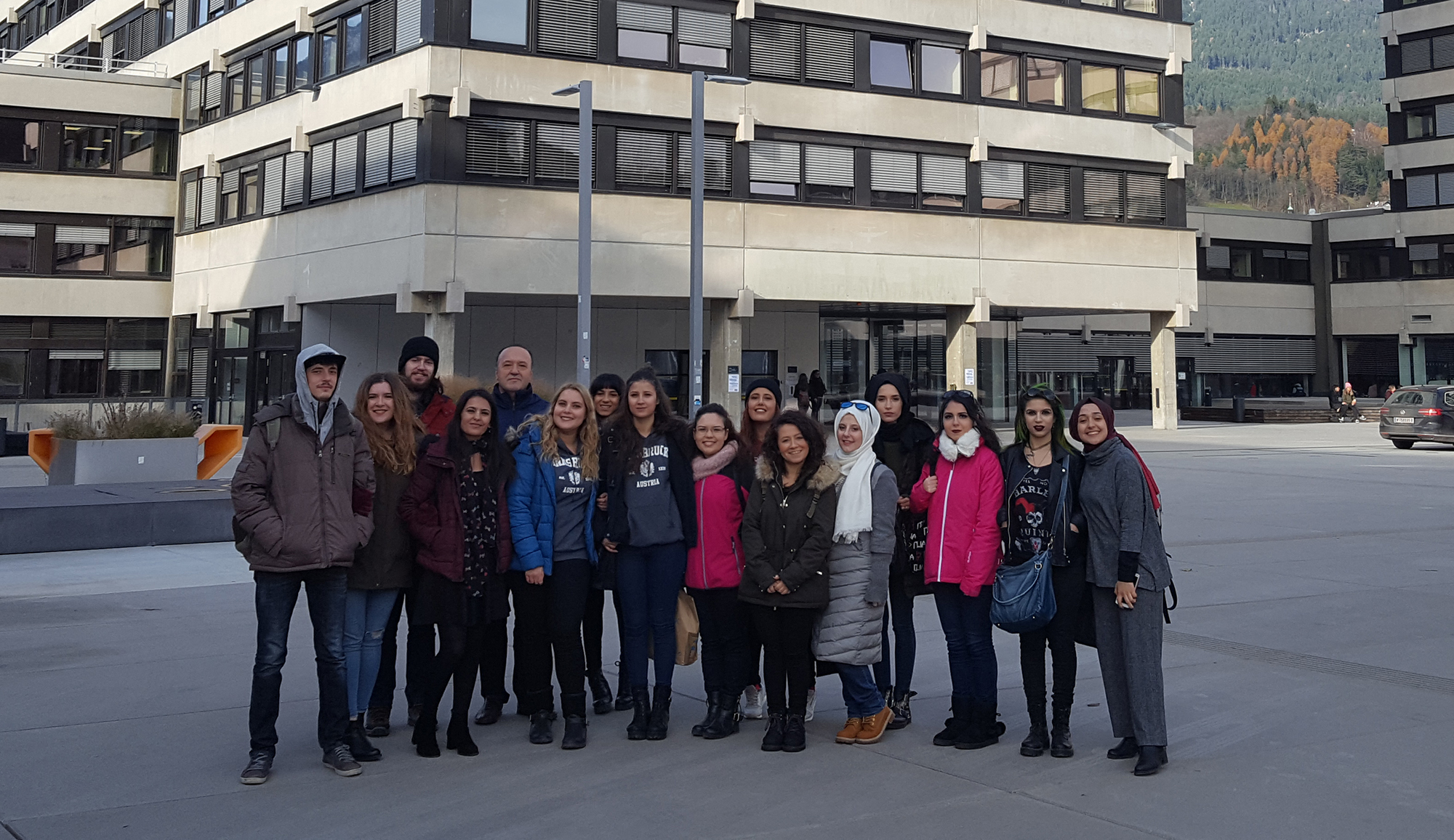 Students of Uludağ University Faculty of Education German Language Education Department visited the University of Innsbruck, Austria, as part of the successful Secondos exchange program.
15 students accompanied by Asst. Prof. Hikmet Uysal , Secondos Institutional Coordinator and Member of Uludağ University Faculty of Education German Language Teaching Department, took part in the visit.
Prof.Margret Friedrich (Initiatorin des Secondos Programms), former Vice Rector and founder of the Secondos Program, Prof. Heike Ortner (Partnerschaftsbeauftragte Secondos), Mag. Bianca Gegenburger (Vizerektorat Lehre und Studierende) and Dr. Mathias Schennach (Büro für Internationale Beziehungen) attended to the welcome ceremony which is organized for Uludağ University Students at the International Relations Office of University of Innsbruck.
Uludağ University students made a presentation introducing Uludağ University to Austrian students who are considering coming to the exchange programs in Germanistik Department. Students also attended the classes and were informed about the University of Innsbruck and the Austrian Educational System.