Turkey's Most Qualified 'Mediation' Training Begins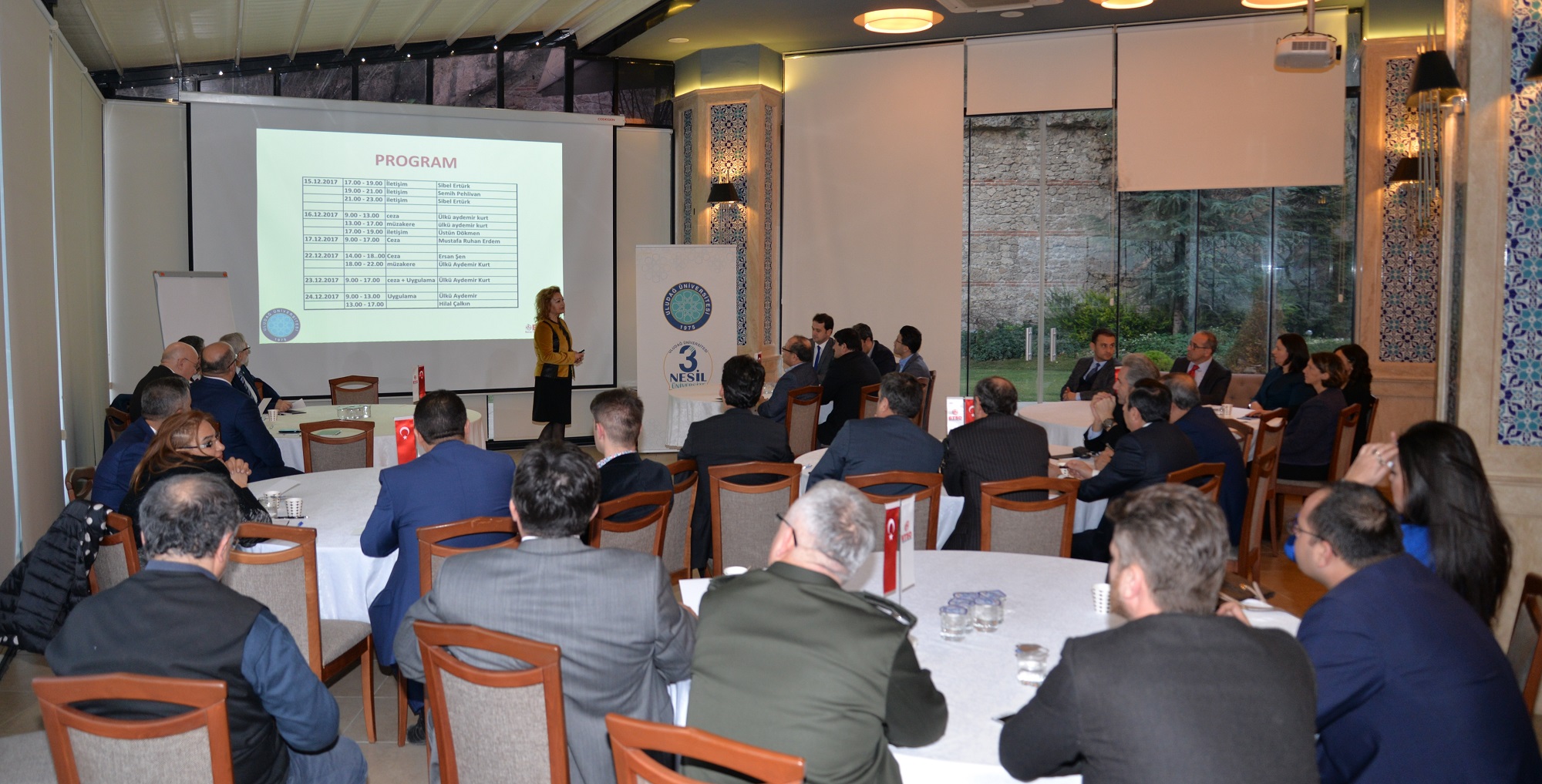 The ' Arbitration Certificate Program' trainings, which took place in cooperation with Uludağ University and the Bursa Chamber of Commerce and Industry (BTSO) Arbitration and Mediation Center (BTSO TAM), has started. In Bursa, it is aimed provide a short solution to the conciliation cases with the training attended by the high level representatives of all the institutions and organizations providing services in this field.
Bursa Deputy Governor Yalçın Bulut, Rector of Uludağ University Prof. Yusuf Ulcay, Bursa Regional Court of Justice Abdülkadir Şahin, Provincial Police Deputy Director Ali Altınsoy, senior executives of public institutions, representatives of non-governmental organizations and attorneys attended to the opening ceremony of the trainings held in BTSO Altıparmak Building.
"MEDIATION PERIODS ARE SHORTER NOW"
Rector Prof. Yusuf Ulcay stated in his opening speech that as Bursa they lead the mediation and arbitration training. Prof. Ulcay pointed out that the reconciliation culture already exists in the traditions of Turkish society and said; "I hope that these studies will lead to the lightening of long-standing cases. We are also contributing to the social peace and prosperity with the internationally validated trainings given in Turkish for the first time in the world. We will continue to provide mediation and arbitration training as Uludağ University and BTSO TAM. After our advanced mediation trainings, mediation times in Bursa have been shortened considerably. Bursa is now comes 2nd in this area".