Companies at ULUTEK Add Value to the Economy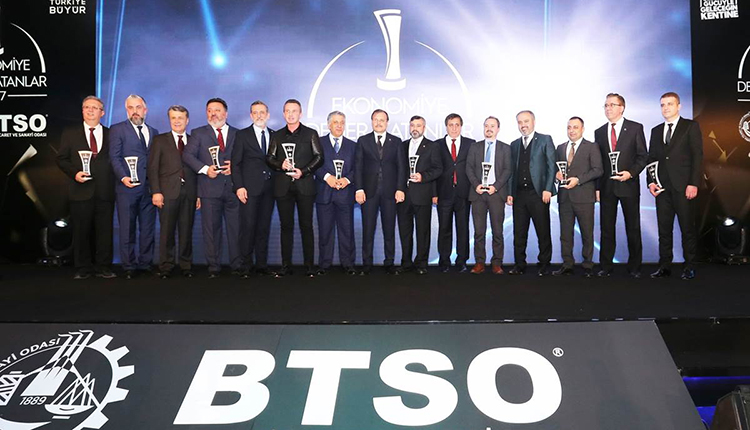 The 44th "Contributors to Economy 2017 Award Ceremony" was held by Bursa Chamber of Commerce and Industry (BTSO) in Podium Davet.
Following the speeches at the ceremony, which attracted great interest from the business world, Prime Minister Assistant Hakan Çavuşoğlu, Bursa Governor İzzetin Küçük, Bursa Metropolitan Mayor Alinur Aktaş, AK Party Bursa deputy Mehmet Müezzinoğlu and BTSO Chairman İbrahim Burkay gave the awards in different categories such as; 'Transformation and Difference Makers', 'Best R & D Investors', 'Sector', 'Employment', 'Corporate Tax', 'Income Tax', 'Export' and 'Innovation'.
87 awards were given in 8 different categories and MCC Technology and CAE Engineering companies, which operate in ULUTEK Technology Development Zone, were awarded in the category of 'SMEs making the Most R & D Investment'.