Human Resource Directors of Future Trained at Uludağ University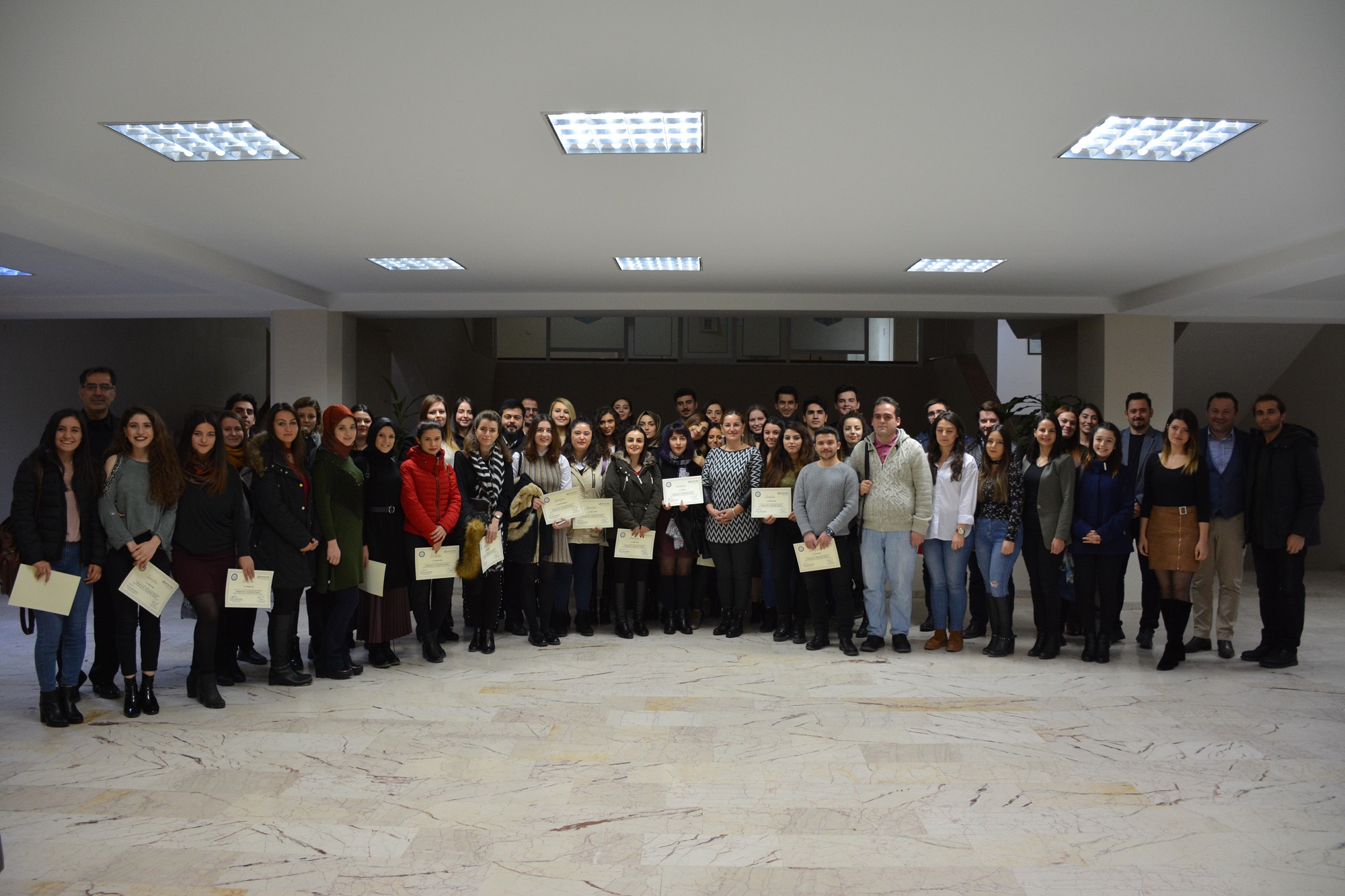 With the cooperation Turkey Human Recourses Management Association (PERYÖN) South Marmara Branch and Uludağ University Career Research and Application Centre (KARMER), organized the 5th "Human Recourses of The Future Certificate Program" to support the professional aspects of Human Recourse.
In the program, Students of Faculty of Engineering, Faculty of Economics and Administrative Sciences, Science and Literature Faculty, Sociology and Psychology took place this year. The program lasted about 2 months and 60 students benefited from the training. Uludağ University Vice Rector Prof. Mehmet Yüce, PERYÖN South Marmara Branch Chairman Barış Gül, Director of Career Application and Research Centre Assoc. Prof. Memet Zencirkıran, trainers and students participated in the certificate ceremony.
DIFFERENT COMPETENCES REQUIRED
Referring to the importance of ensuring harmony between social demand and labour force in order to achieve the expected productivity and quality, Vice Rector Prof. Mehmet Yüce said that such programs have gained importance. Prof. Yüce also said; "When you are involved in business, you have to acquire a number of different competencies besides the profession that you had been studying. The human resources issue becomes important in work life in terms of the right orientation and planning of the workforce. These programs that you participate will help you to think in the way when you get a start in business. "
Director of Career Application and Research Centre Assoc. Prof. Memet Zencirkıran also pointed out that the Human Resources Program provided students with the opportunity to meet senior managers from the private sector. Emphasizing that awareness for business life is being increased, Zencirkıran thanked everybody who contributed in the way of giving students an important vision for their after-school careers.