Uludag University Sports Teams Marked Europe in 2017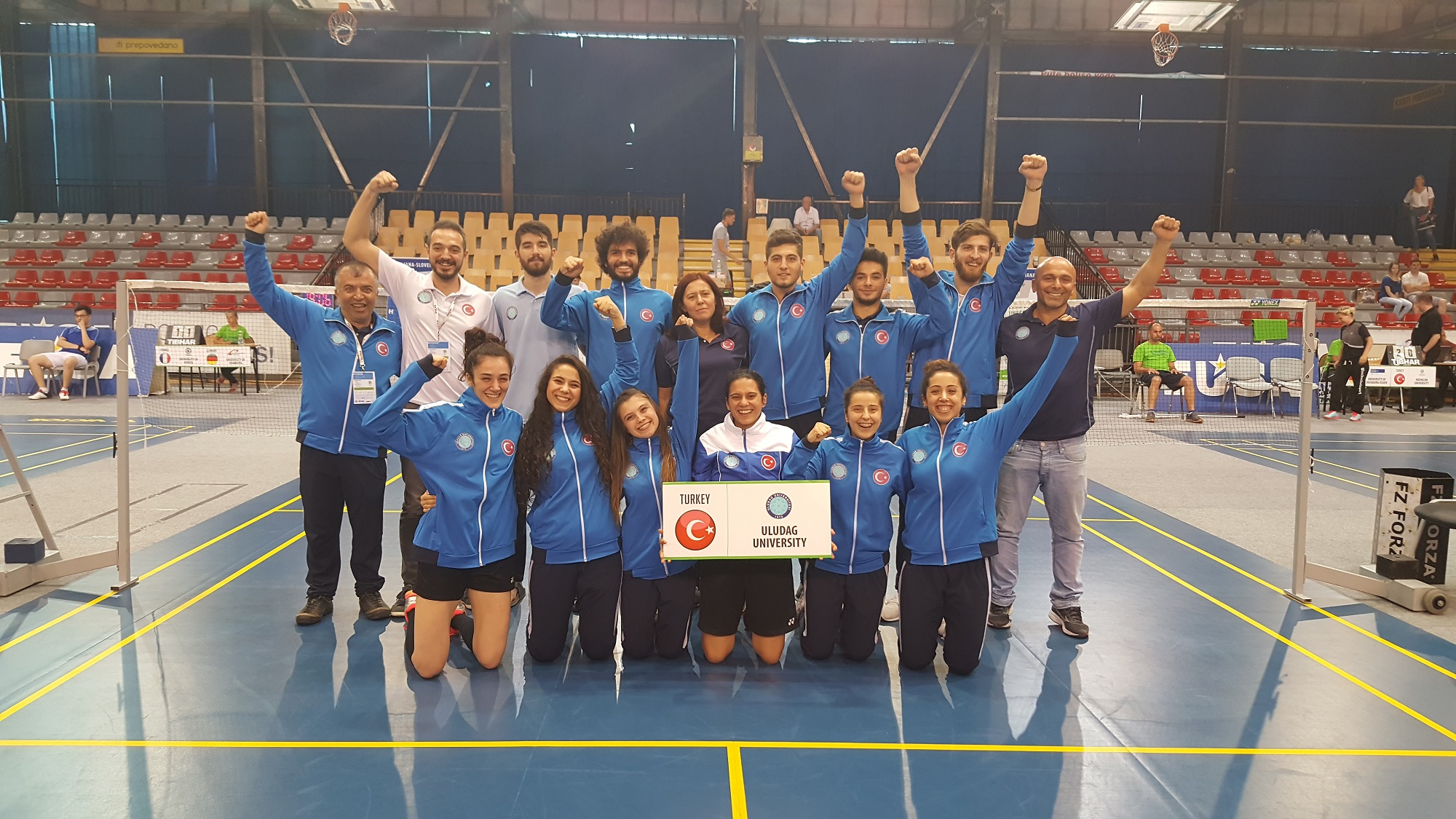 According to the statistics of Uludağ University, European University Sports Association (EUSA) and Turkey University Sports Federation (TUSF) in 2017 Uludağ University became the most successful among the 150 universities in Europe with a total of 14 medals (5 gold, 1 silver 8 bronze).
Uludağ University achieved significant success in all the branches it participated in the European Universities Championship held in the previous year. While Badminton Team marked the last 3 years of Europe, Uludağ University won the first medal in Karate branch in 2017. Uludağ University collected 40 percent of the medals in the inter-university sports competitions held in Europe.
HISTORIC SUCCESS FROM BADMINTON TEAM
Uludağ University Badminton Team reached the semi-finals by winning all the matches in Group A at the '2017 European Universities Championship' organized by European Universities Sports Federation (EUSA) and Slovenia's capital city Lubliyana and became European Champion for the third consecutive time by defeating Norway's Oslo University with a score of 3-0.
NO LOSS WITH TAEKWONDO TEAM
Uludağ University won 1 gold and 5 bronze medals with 6 athletes at the EUSA-2017 Taekwondo competitions. Hatice Kubra İlgün, who is a national athlete, attended the 29th World University Summer Games on behalf of Uludağ University and became the world champion in Taekwondo branch.
FIRST GOLD MEDAL IN KARATE
Uludağ University Karate Team, which consists of 3 athletes named Tolga Hungar, Batuhan Gürel and Eray Şamdan, won 1 gold 1 bronze medals at EUSA -2017 .
WE WILL DOUBLE OUR SUCCSESS IN 2018
Rector of Uludağ University Prof. Yusuf Ulcay said that they will continue to support students to take up and perform all kinds of sports. Prof. Yusuf Ulcay emphasized that it is important for the students to focus on sports and social activities besides their lessons; "We have achieved great success thanks to the support we have given to our students and to our professional sports teams. We are very happy with the results they got so far. We thank them and their coaches very much. Our support will continue to increase in 2018 as well. I believe that we will sign a far more important achievement in the New Year,"