Uludag University Rector Condemns Israel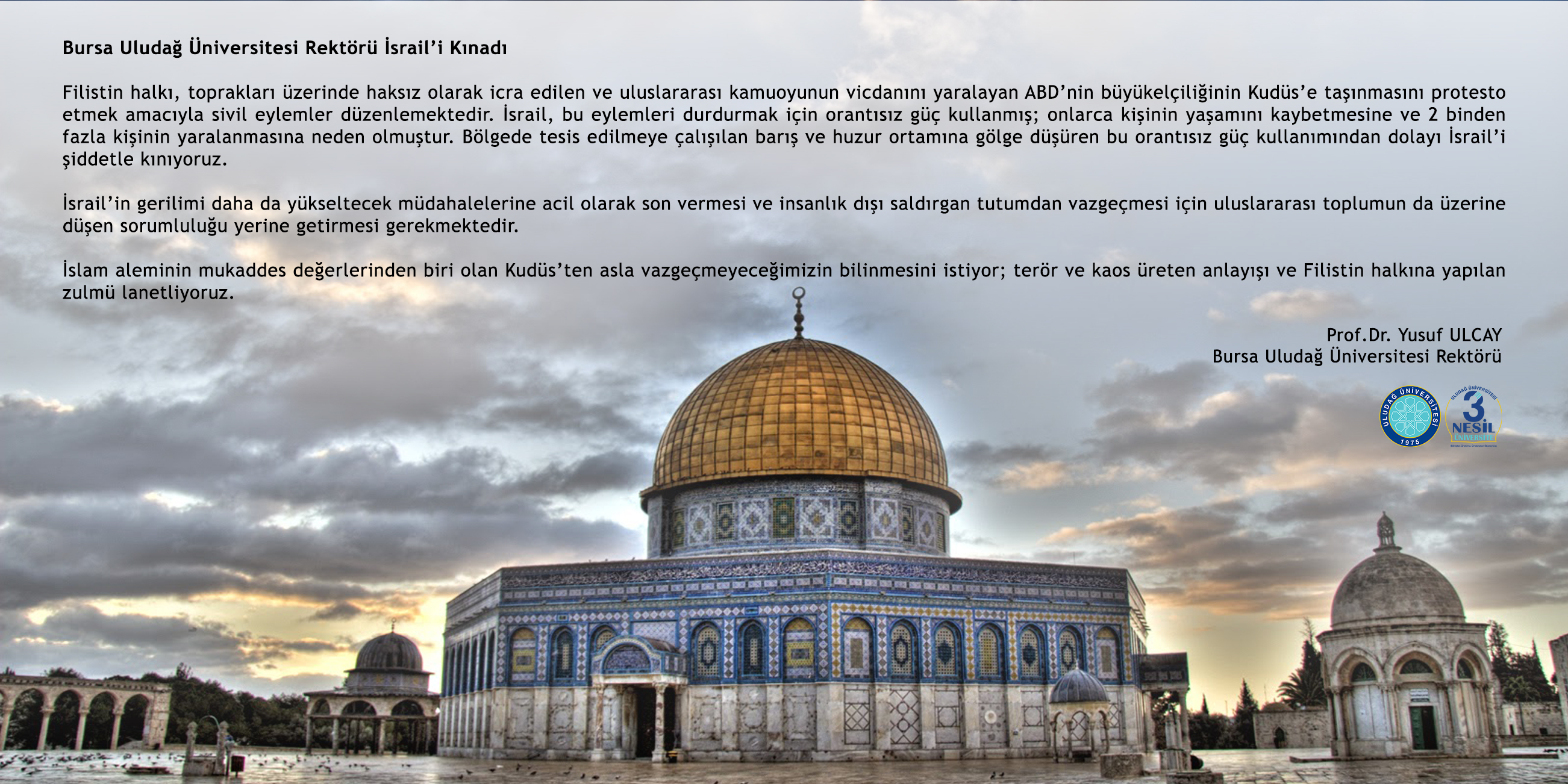 The Palestinian people are carrying out civil actions to protest the transfer of the US ambassador to Jerusalem. Israel has used disproportionate force to stop these actions; causing dozens of people to lose their lives and more than 2 thousand people to get injured. We strongly condemn Israel for the use of this disproportionate force that casts a shadow over the peace and tranquility that is trying to be established in the region.

It is necessary for the international community to fulfill its responsibilities in order for Israel to urgently stop its intervention to further heighten tension and to give up its inhuman aggressive stance.

We would like everybody to know that we will never give up from Jerusalem, which is one of the sacred values of the Islamic world; we condemn the understanding that creates terror and chaos and the persecution of the Palestinian people.