Uludağ University Senate Condemns Israel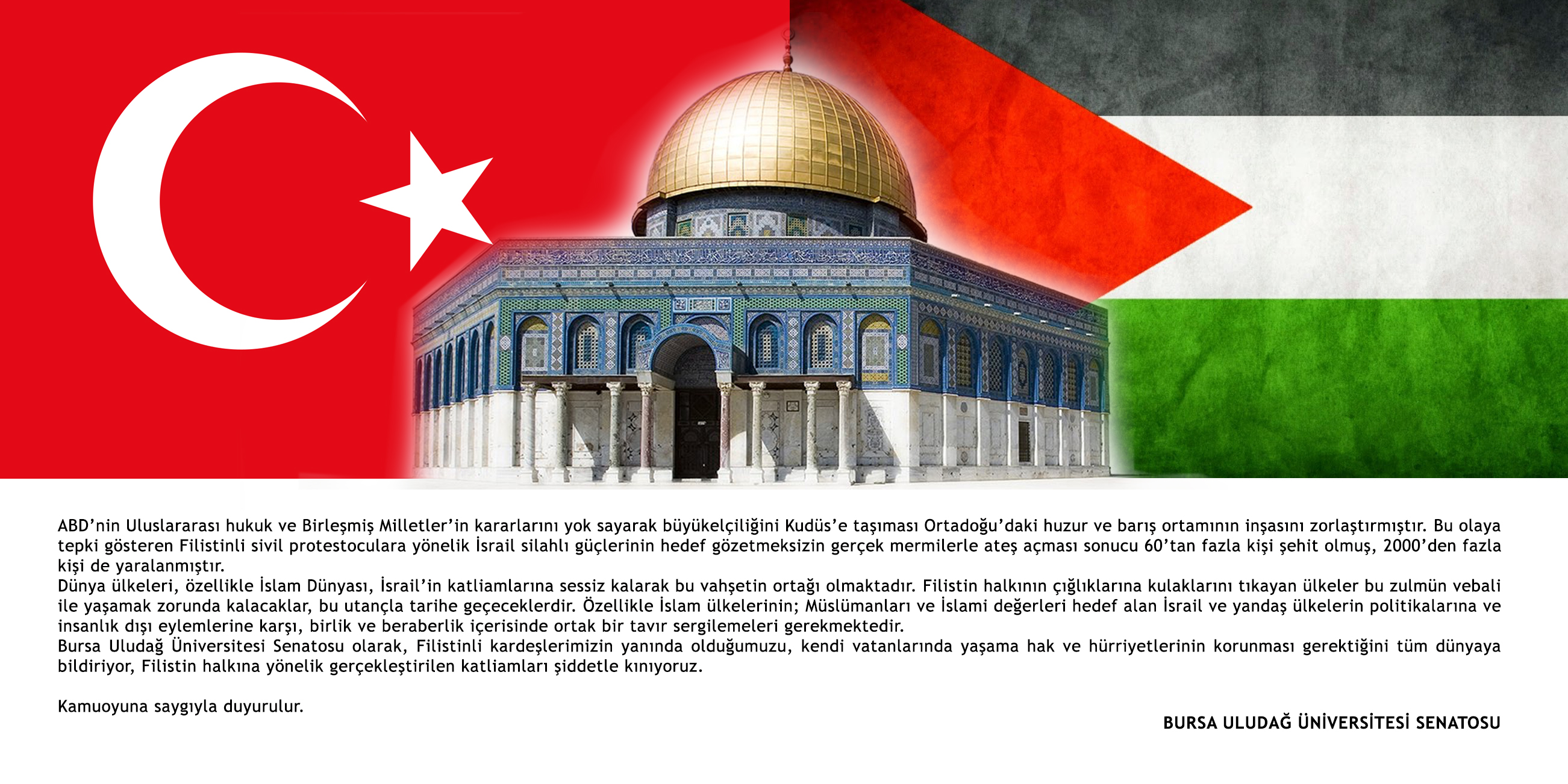 The fact that the United States of America brought its embassies to Jerusalem ignoring international law and the decisions of the United Nations has made it difficult to build the atmosphere of peace and security in the Middle East. More than 60 people have been killed and more than 2,000 people have been wounded as a result of Israeli armed forces shooting Palestinian civilian protesters reacting to this, using real bullets without targeting.
World countries, especially the Islamic world, have become silent partners to the massacres of Israel. The countries that have closed their ears to the screams of Palestinian people will have to live with the sin of this persecution and they will pass into history in shame. In particular, Islamic countries need to demonstrate a common attitude in unity and solidarity against the policies and inhuman actions of Israel and its supporting countries that are targeting Muslims and Islamic values.
As Bursa Uludag University Senate, we tell the whole world that we are with our Palestinian brothers and sisters, that their rights and freedoms in their homeland should be protected, and we strongly condemn the massacres against the Palestinian people.
Respectfully announced to the public.