Uludağ Makam Youth Band Fascinates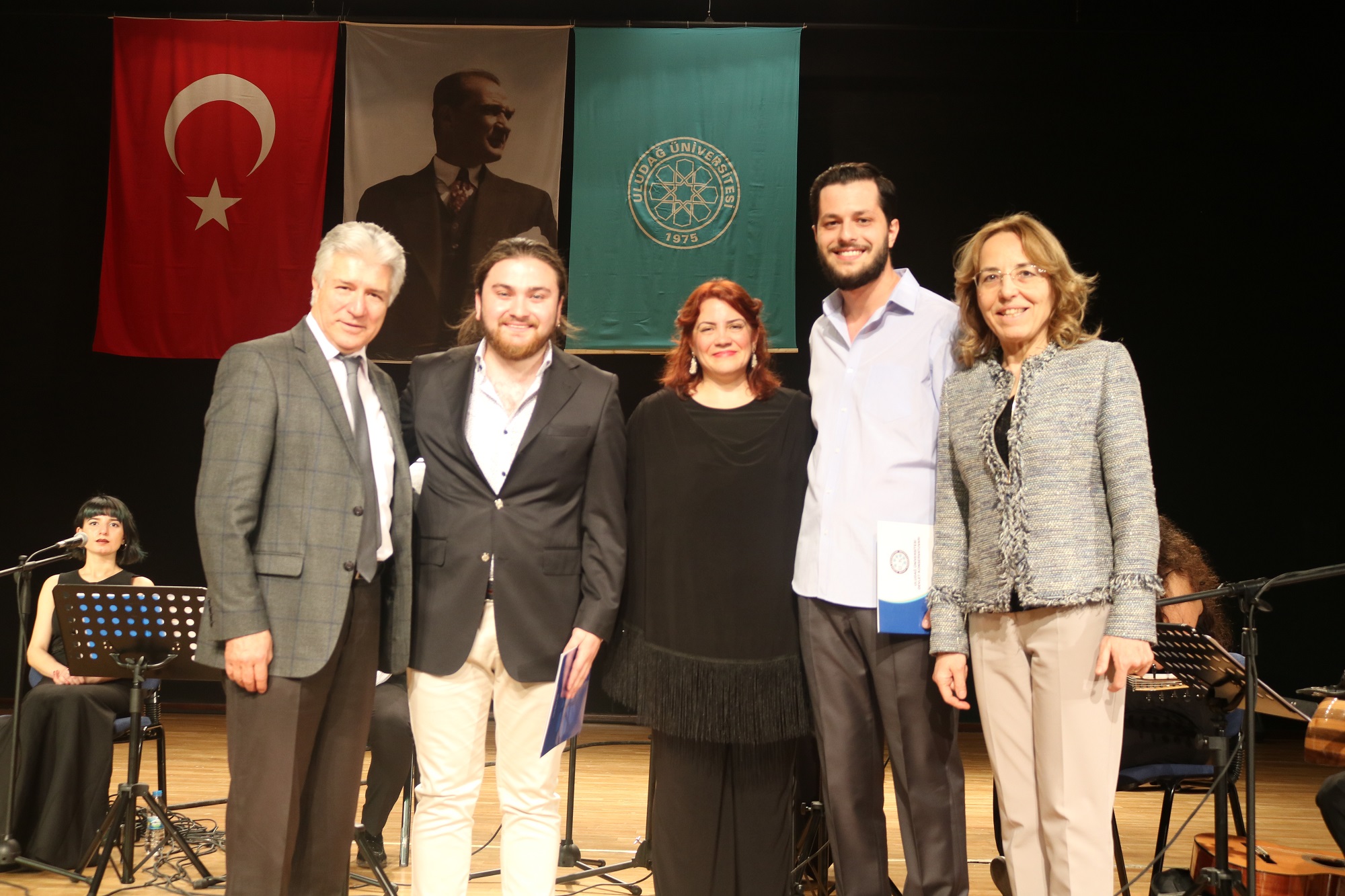 Uludağ Makam Youth Band sang with enthusiasm century-old compositions at the concert called 'From Edirne to Kars, From Gazi Giray Han to Münir Nurettin Selçuk' under the supervision of Turkish Music Art Major Head Assoc. Dr. Özlem Doğuş.
The concert also hosted Bağlama instrumentalist Mahmut Cemal Sarı and Tulum instrumentalist Cem Yazıcı, who are at the same time graduate students of Turkish Music Theory and Ethnomusicology and known for their artistic works. The concert was highly appreciated by the audience.