14th May World Pharmacy Day Celebrated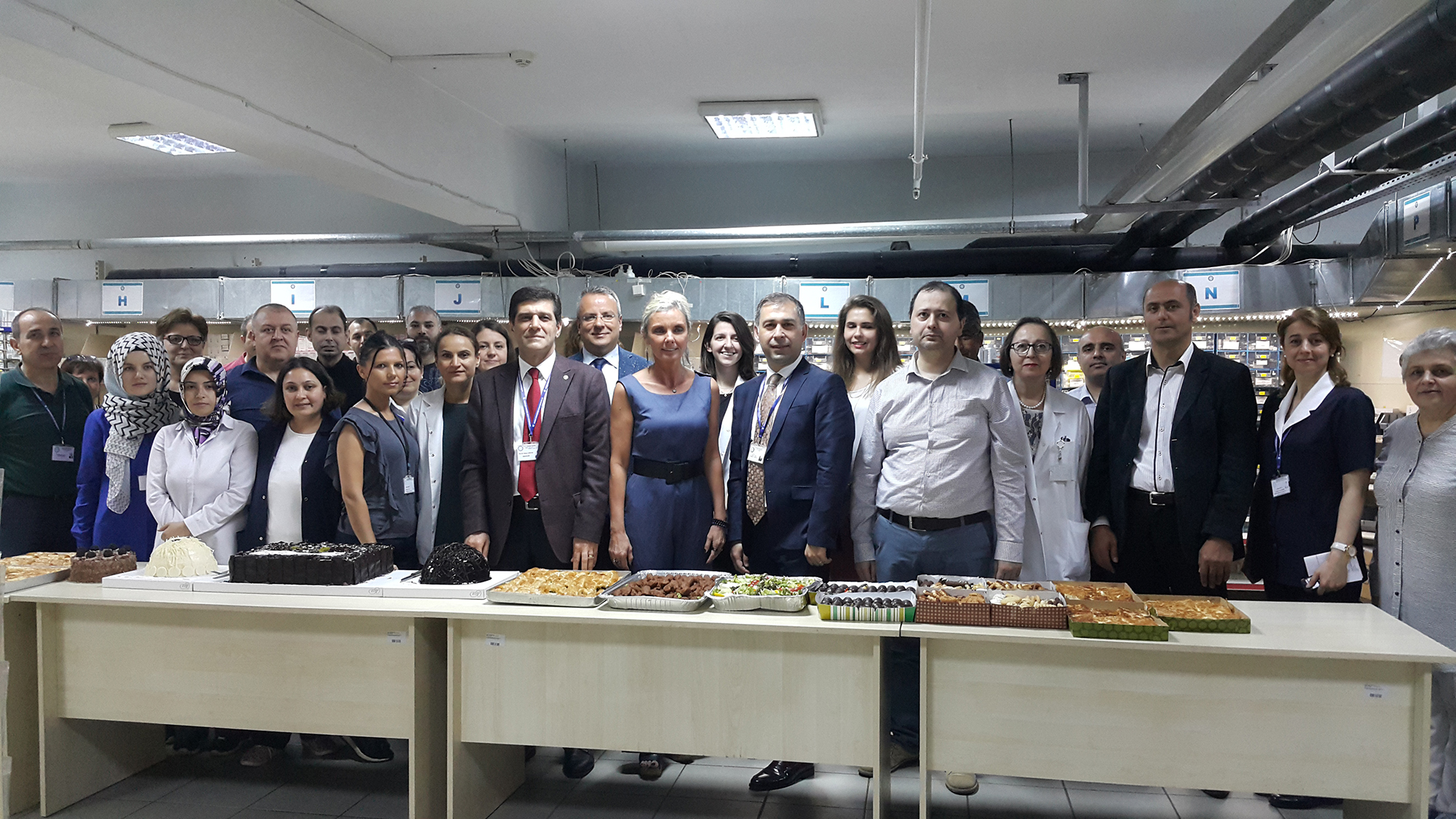 Pharmacists in Uludag University Medical Faculty Hospital celebrated "14th May World Pharmacy Day".
Medical Faculty Hospital Chief Physician Assoc. Dr. Yakup Canıtez emphasized the importance of the service provided in the pharmacy and said that they are aware of the efforts of staff working in this unit.
Funda Alper, the head pharmacist of Uludag University Medical Faculty, noted that all the medications of this 1000-bed-capacity hospital were supplied by this unit and that they were trying to keep the service running without interruption even though the number of employees was insufficient.