Sports Students Exhibit Their Designs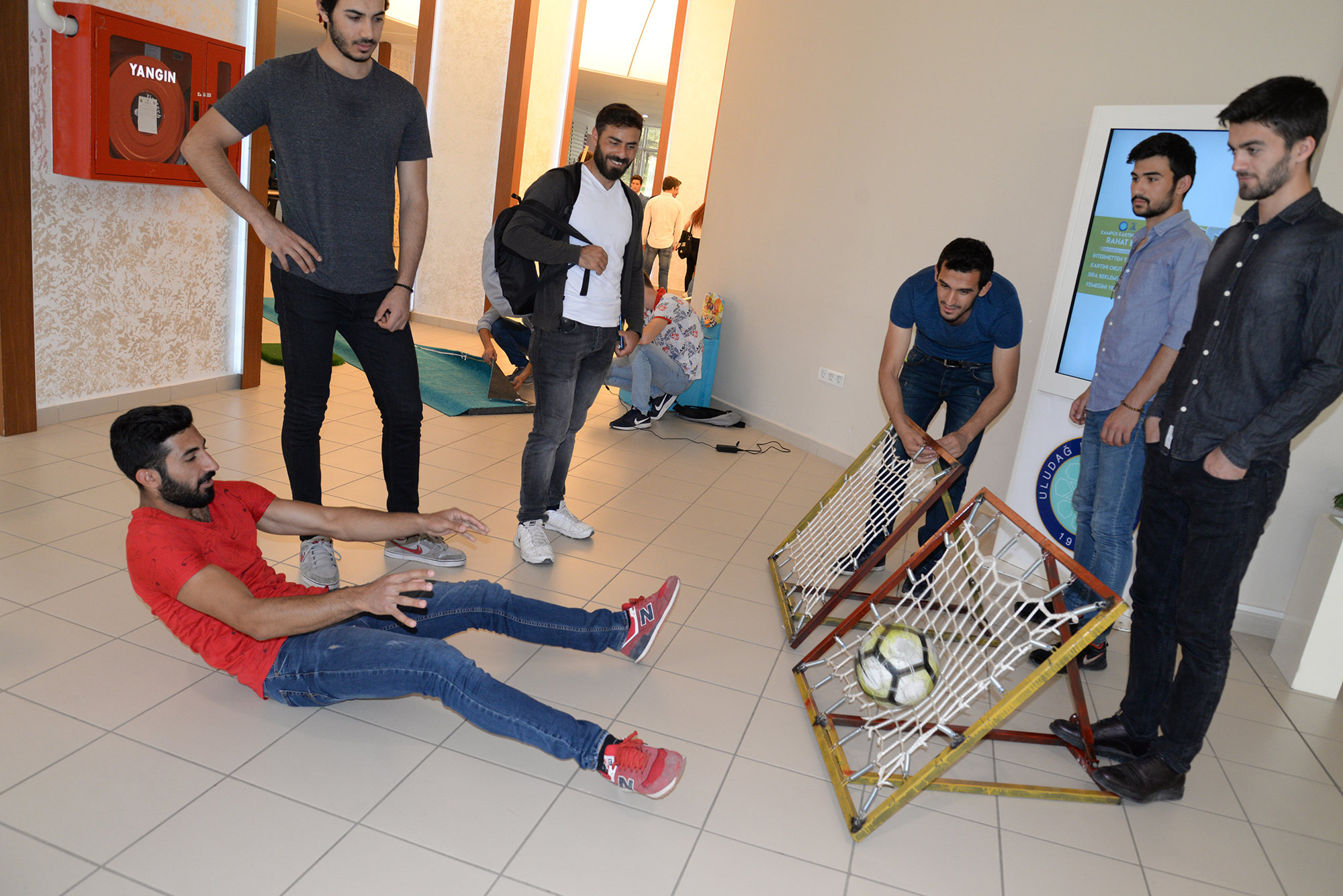 Uludag University Sports Sciences Faculty students opened an exhibition of sports materials they made in "Material Design" course.
At the exhibition organized by Dr. Zaim Alparslan Acar and Lec. Mine Topsaç for the first time, the students made highly functional designs using materials found easily in everyday life.
Deputy Dean Assoc. Dr. Şenay Koparan Şahin stated that she examined the materials in the exhibition one by one and that she saw such creative designs that could be patented.
Head of Physical Education and Sports Teaching Department Prof. Dr. Nimet Haşıl Korkmaz told the students to continue their designs with these ideas in their future lives and to save our country from external dependence on sports materials.
Lec. Mine Topsaç said that they had come to the end of a 14-week study period and that these students had exhibited their work for the first time and that creative designs were of great interest.
Dr. Zaim Alparslan Acar also thanked the students for showing how correct the phrase "we are worth the whole world, we can do it if we will." and said, "Never give up on your dreams, always improve them."