A Visit from UU to Sister Country Azerbaijan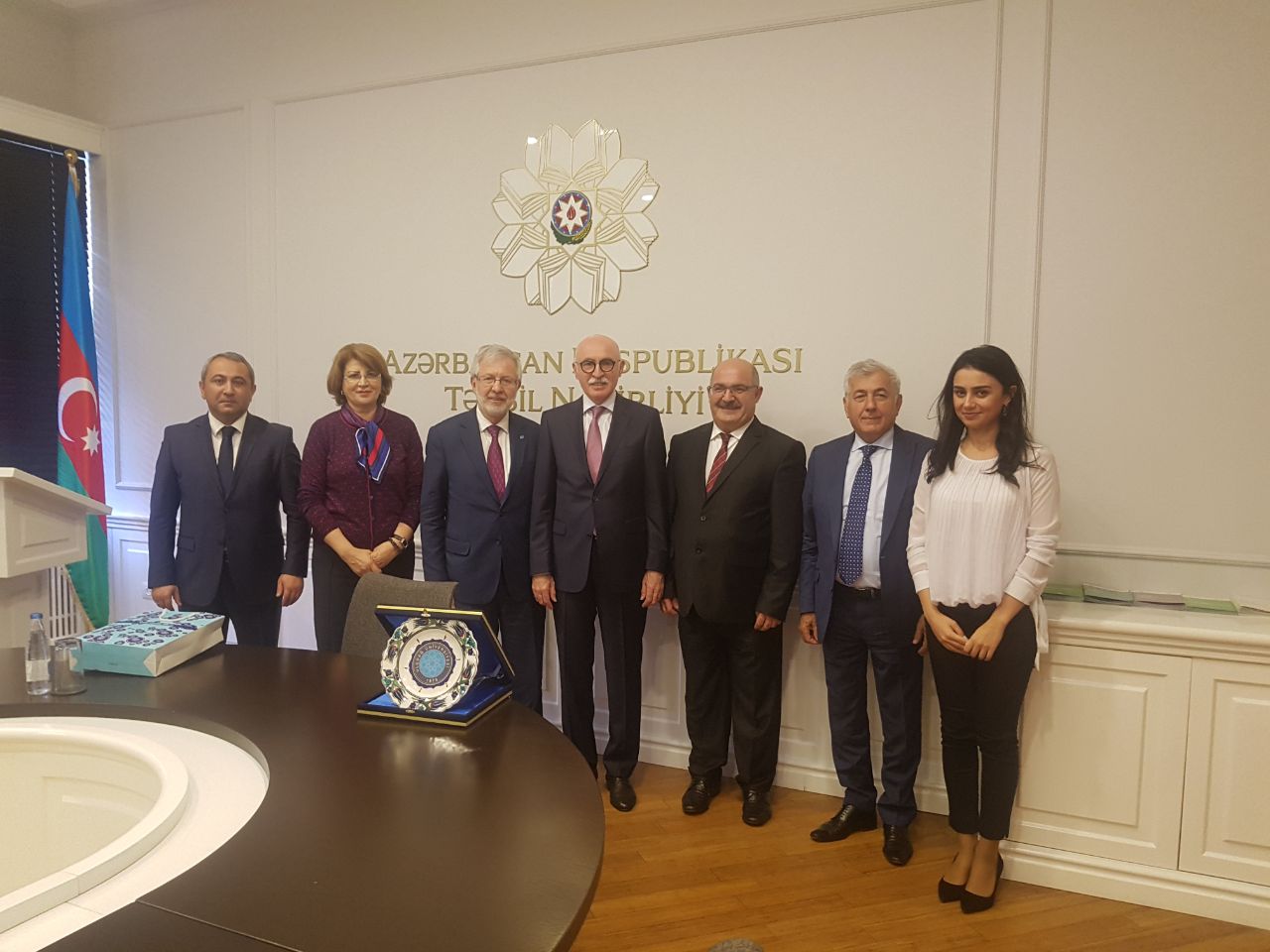 Bursa Uludag University Rector Prof. Dr. Yusuf Ulcay, Vice Rector Prof. Dr. Mehmet Yüce and Dean of Medical Faculty Prof. Dr. Ekrem Kaya visited the sister country Azerbaijan to enhance educational cooperation.
The first visit was to Azerbaijan State Economics University. Rector of the State Economics University Prof. Dr. Adalet Muradov and the UU committee made important negotiations for the enhancement of bilateral relations. It was agreed that the application of the protocol submitted to the Higher Education Council about the issuance of a double diploma in the field of 'Finance' and 'Master of Business Administration' between the two universities would be accelerated. In addition, a consensus was reached on the acceptance of graduates and doctors to Uludağ University for the strengthening of the academic staff of Azerbaijan State Economics University. The committee finally came together with the students in the Faculty of Business Administration of the Turkish World.
WAYS TO ENHANCE EDUCATIONAL COOPERATION DISCUSSED
Rector Ulcay and his committee also visited the Ministry of Education of Azerbaijan. A meeting was held with the delegation headed by Deputy Minister Firudin Qurbanov, where Azerbaijan Republic Ankara Education Consultant Necibe Nesibova also attended. They exchanged views on the importance of cooperation in the field of education, extension of cooperation possibilities and removal of barriers against educational cooperation. The Bursa committee also visited Rector of Azerbaijan Medical University Prof. Dr. Gəraybəyli Gəray Çingizoğlu. A consensus was reached on the signing of a protocol involving exchange of experience and active cooperation between the two universities and exchange of students and academicians.
UU delegation finally payed a courtesy visit to the Ambassador of the Republic of Turkey in Baku Erkan Özoral. During the visit, the two sister countries' cooperation opportunities in the field of education and Uludag University's contribution to Azerbaijan were discussed.