Rector Ulcay Breaks Fast with Students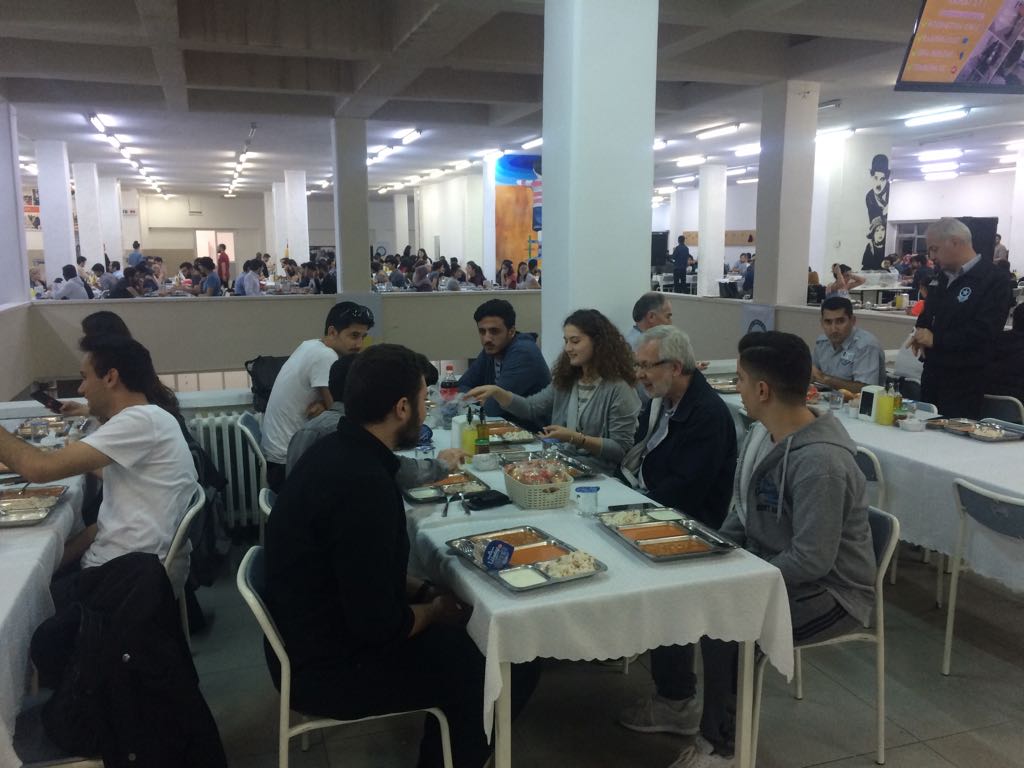 Bursa Uludağ University Rector Prof. Dr. Yusuf Ulcay broke fast with students at the Students' Dining Hall of the main campus.
Rector Ulcay was the guest of the Iftar Dinners served for students at Uludağ University every year. He came to the Students's Dining Hall at Iftar time and he waited in the queue. He sat with students and broke fast after the call for prayer. He spent some time at the Dining Hall after the iftar dinner, answering the questions of students.
Rector Ulcay noted that they tried to share the blessings of Ramadan with students, saying: "Since the first year we took office, we have served free iftar dinners to thousands of students every year both in the main campus and in the Faculty of Theology. It has been continuing for three years. Thus, students who fast do not have to think about what to eat for iftar. And what is more, this year's Ramadan month is at the same time with examinations, for which students need to study hard."