Elections at University Come to a Final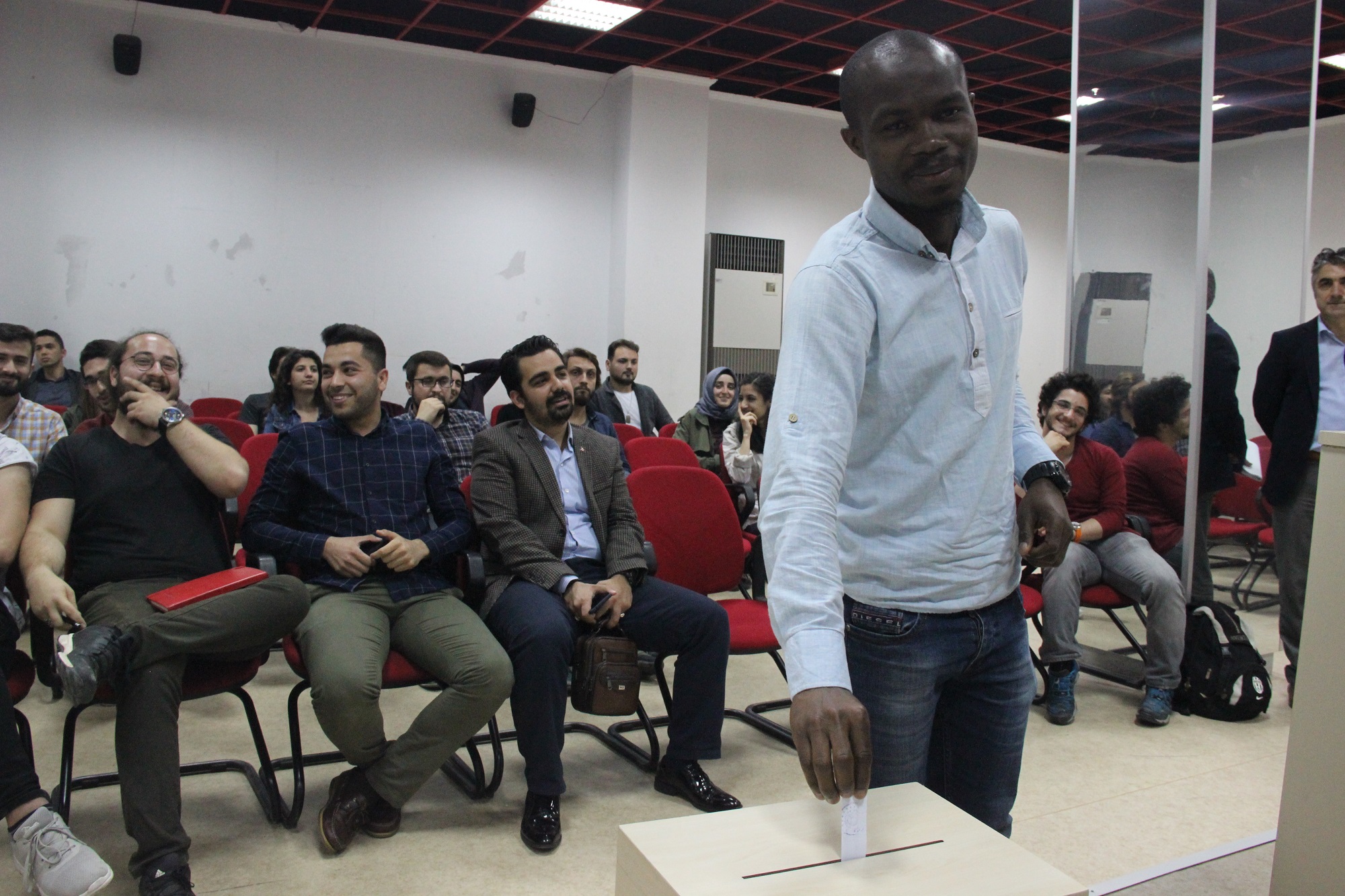 The elections of Student Organization Presidents and Union Representativesin for the period of 2018 - 2019 held at Uludağ University have been completed. 6700 students voted where a total of 141 student organizations took place.
643 events were organized by 172 communities in 2015, 909 events by 131 student communities in 2016, and 1099 events were held by 141 student communities in 2017. At the end of the elections, representatives of the community unions were determined. Kamber Koçak became the president in the Union of Cultural Arts Communities. Mehmet Yilmaz was elected president for the Union of Professional Communities. Süleyman Sakar took his presidency as the only candidate in the Scientific Communities Union, while Habil Doğan became president of the Sports Communities Union.
PRESIDENTS MEET AT IFTAR DINNER
Following the elections, the heads of communities had iftar together and newly elected representatives shared good wishes for 2018 - 2019. Communities, the largest organization of students, are the planners of cultural, artistic and sporting events held at the university.