TUBITAK ARDEB Applied Project Writing Training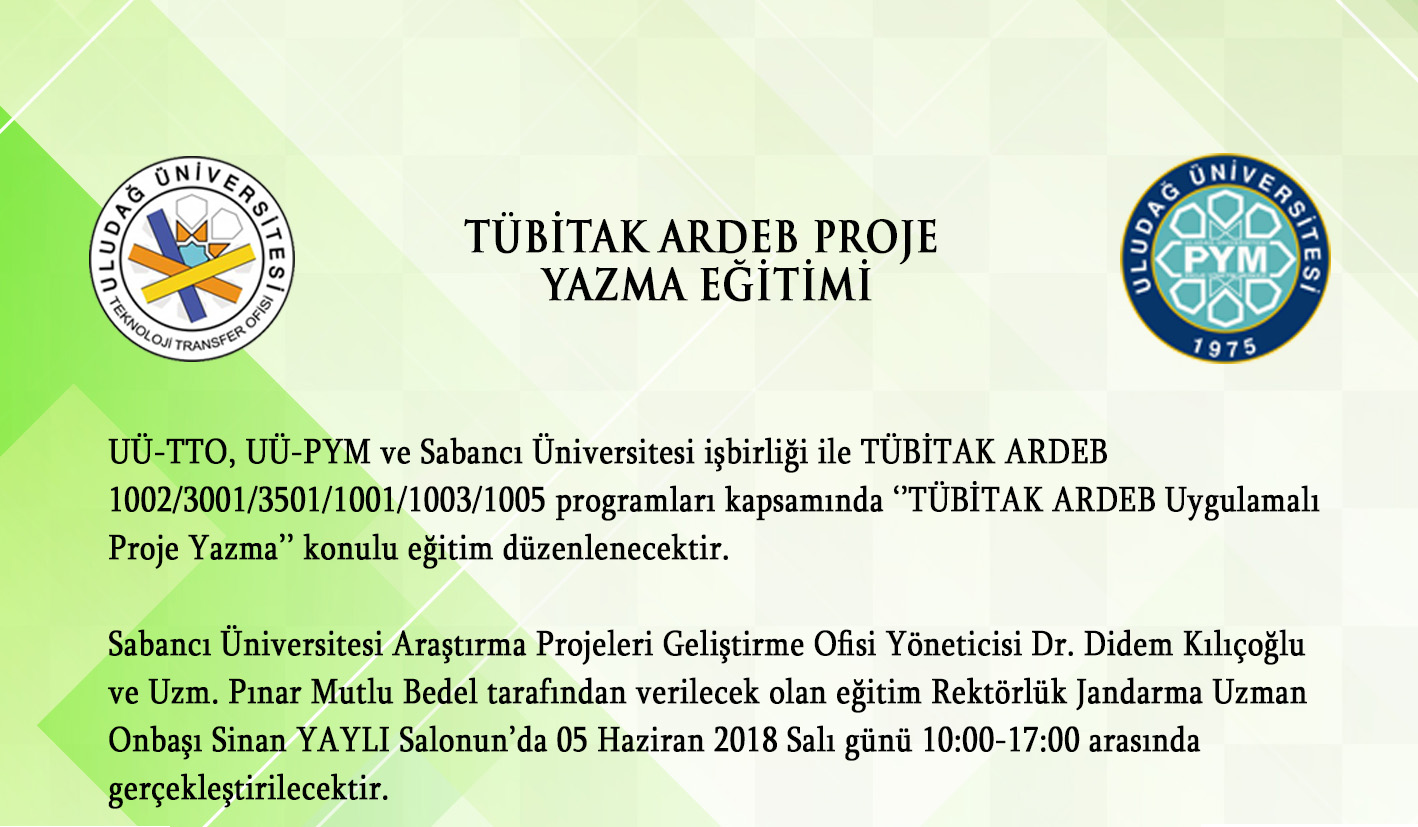 Esteemed Academicians,
"TÜBITAK ARDEB Applied Project Writing" trainings will be held within the framework of TUBITAK ARDEB 1002/3001/3501/1001/1003/1005 programs with the cooperation of UÜ-TTO, UÜ-PYM and Sabancı University.
Sabancı University Research Project Development Office Manager Dr. Didem Kılıçoğlu and Pınar Mutlu Bedel will be giving the training in Rectorate Jandarma Uzman Onbaşı Sinan YAYLI Hall (Hall A) on Tuesday, June 05, 2018 between 10: 00-17: 00
The participation of Res. Ass. Dr. and Dr. academics who participated in the seminar "TÜBİTAK ARDEB Project Opportunities and Elements to be Considered in Project Writing" on May 3, 2018 is compulsory.
All our academicians are invited to the seminar.
Please CLICK for registration.
Note: The deadline for registration is 4th June 2018.
For more information and inquiries, please contact senay@uludagtto.com and call 0224 280 85 70.