Dormitory For 1000 Guest Students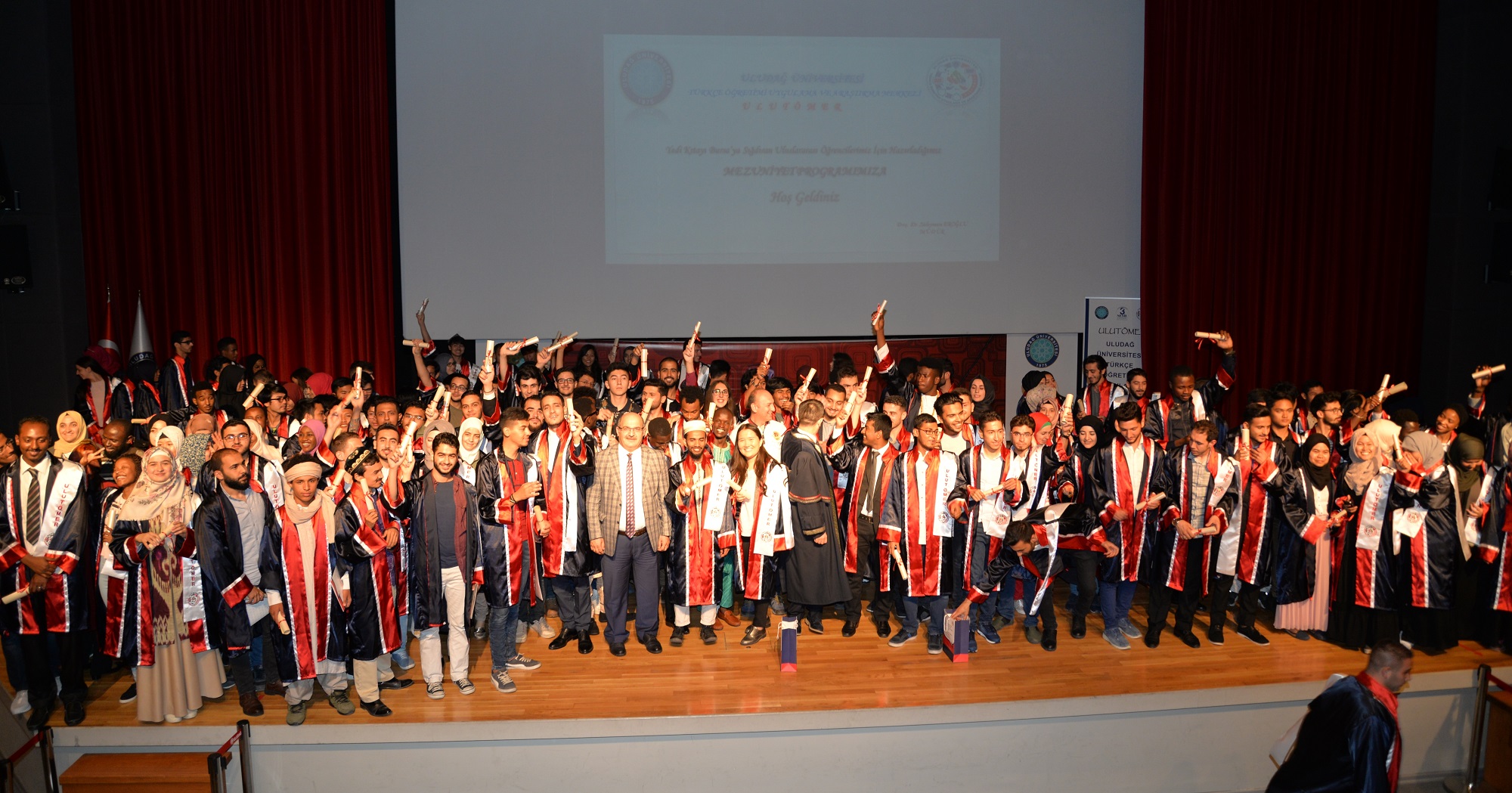 Foreign students of Bursa Uludağ University will no longer have accommodation issues. Thanks to the dormitory to be put in a tender on Monday, foreign students will be hosted in the university during their first year.
A certification ceremony for students who learn Turkish at Uludağ University has been held. At the event, which was organized by ULUTÖMER, students both received their certificates and showed performances of poetry, theatre, songs, hymns, and folk dances in Turkish.
15 THOUSAND GUEST STUDENTS EXPECTED
Rector Prof. Dr. Yusuf Ulcay said UU hosted 4 thousand 640 students from 129 countries. He also added that UU held YÖS exams for new students in the upcoming semester in 20 different countries and 24 centers; "The number of foreign students we have is increasing every day. Upon President Recep Tayyip Erdoğan's revision of "Guest Student Number" from 200 thousand to 350 thousand by 2023, we revised our guest student number in the university from 9 thousand to 15 thousand by 2023. Thus, we increased our quotas. Next year, we will be hosting 2 thousand new students."
Ulcay also thanked the students who preferred Uludağ University for an education and said: "When you go back home, you will become our voluntary ambassadors. You are very important to us. You have no difference from our own kids. You are our guests. And we are building a new school building for you. It will be ready for next year. I hope it will be ready by the second semester. Besides, we are building a dormitory for our guest students. It will be for both girls and boys. Thus, foreign students will not have accommodation issues when they first come here. They can stay in the dormitory during the first year, and they can continue staying later on if they wish."
Director of ULUTÖMER Assoc.. Dr. Süleyman Eroğlu noted that UU has had more than 1000 students up to now. He also added that during the 2017-2018 academic year, 343 students completed their studies and will be given their certificates and wished them success in their education life.
At the end of the event, 343 students were given their certificates..