The 6th Uludağ Medical Oncology Symposium Starts!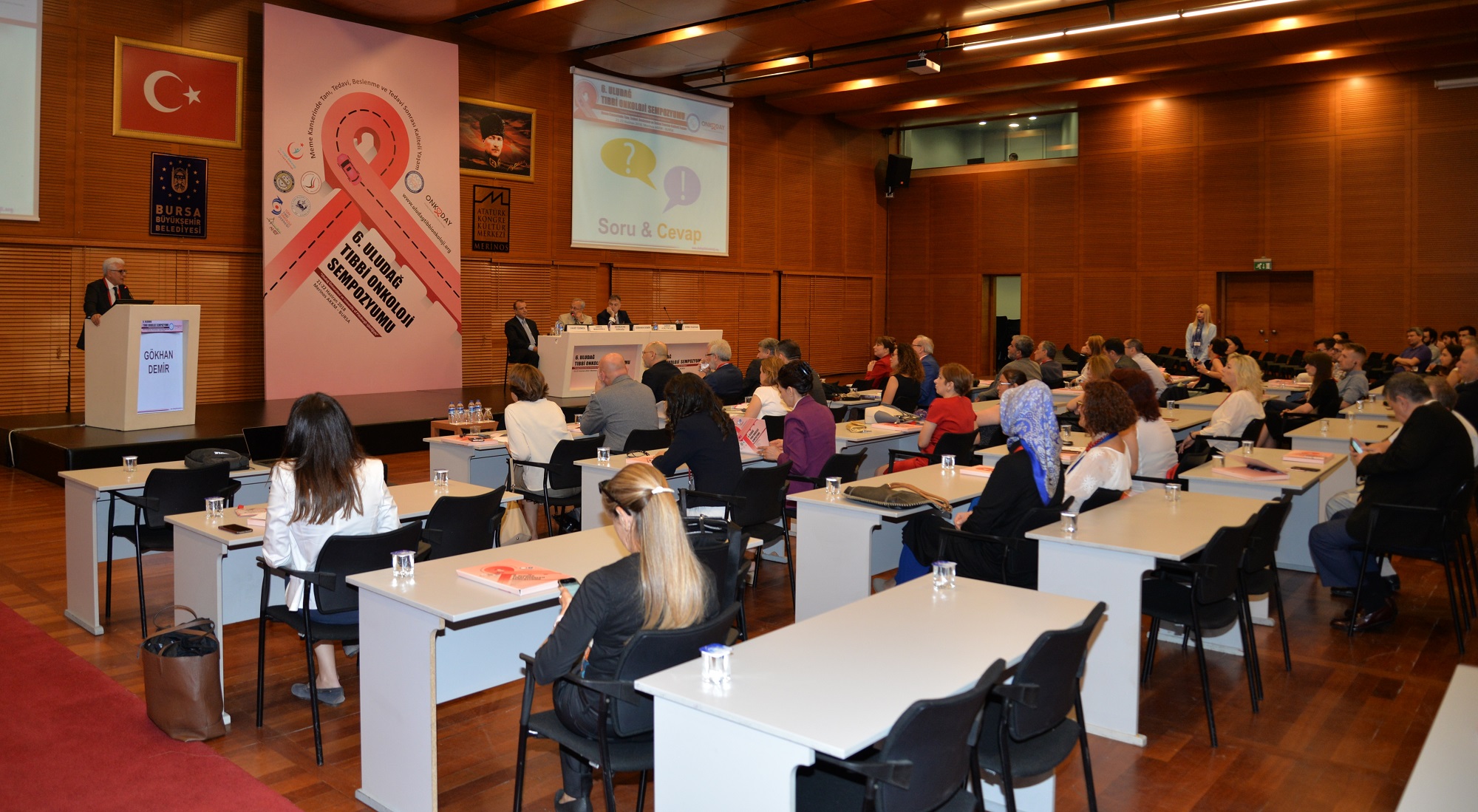 The 6th Uludağ Medical Oncology Symposium, which has been held every two years in partnership with Bursa Uludağ University and USA University of Pittsburgh, has just started in Bursa.
Uludağ University Rector Prof. Dr. Yusuf Ulcay, US Pittsburgh University Medical Center Department of Surgical Oncology Breast Diseases Unit Clinical Research Director and Member of the Board of Directors of the American National Breast Center Consortium Prof. Dr. Atilla Soran, UU Medical Faculty Department of Internal Medicine Department of Medical Oncology Prof. Dr. Türkkan Evrensel, scientists and academicians from different countries attended at the symposium held at Merinos Congress and Culture Center.
SPECIALIZATION INVESTMENTS CONTINUED
UU Rector Prof. Dr. Yusuf Ulcay emphasized that increasing the quality of service in the field of health would be possible with qualified medical staff as well as physical and technological investments. Rector Ulcay added that with this understanding and the 3rd Generation University vision, they continued to make new investments to raise the academic education standard at the Faculty of Medicine and said: "Our doctors who are educated in our Good Practice and Simulation Center will be graduated as more qualified and experienced physicians. Health Practice and Research Hospital, which is the first address in health service for Bursa and especially for South Marmara, is also a matter of pride for us. Uludağ University gives priority to specialization investments. Sabahattin Gazioğlu Pediatric Hematology and Oncology Hospital, which is the largest regional hospital in South Marmara, has been opened. We have also prepared projects for 400-bed Children's Health and Gynaecological Diseases Hospital. We are continuing our efforts to bring 200-bed Oncology Hospital and Cancer Institute to our university. "
NEW FORMATS ADDED IN EVERY 2 YEARS
Prof. Dr. Atilla Soran said in his speech that they started to organize this congress 12 years ago. He remarked that in order to attain their goals, they continued to hold the symposium by producing new formats every 2 years. Prof. Dr. Atilla Soran; "We wanted to organize a symposium in which scholarly publications could be discussed and academicians would be interested. I am very happy to be able to organize these symposiums with new formats every year. In this year's format, there will also be sessions in the field of genetics. We will be talking about breast cancer. We will do workshops by changing the format again. We will also organize public events. We will have important guests. Citizens will be able to ask questions to experts. I am very grateful to everyone who contributed to the symposium and gave support. "
THE QUESTIONS OF THE PUBLIC TO BE ANSWERED ON WEDNESDAY
Prof. Dr. Türkkan Evrensel also emphasized that they are happy to organize such an event with more participants every year. Prof. Dr. Türkkan Evrensel also expressed that they received numerous scientific contributions from different universities in Turkey.
During the two-day symposium, approximately 50 academics will present presentations in 11 panels. At the end of the first day, Bursa Metropolitan Mayor Alinur Aktaş, Provincial Health Director Dr. Özcan Akan, Co-Chair of the Symposium Prof. Dr. Atilla Soran and ONKODAY President Füsun Önen will attend as speakers.