Ethiopian Student Graduates Ranking the First in Engineering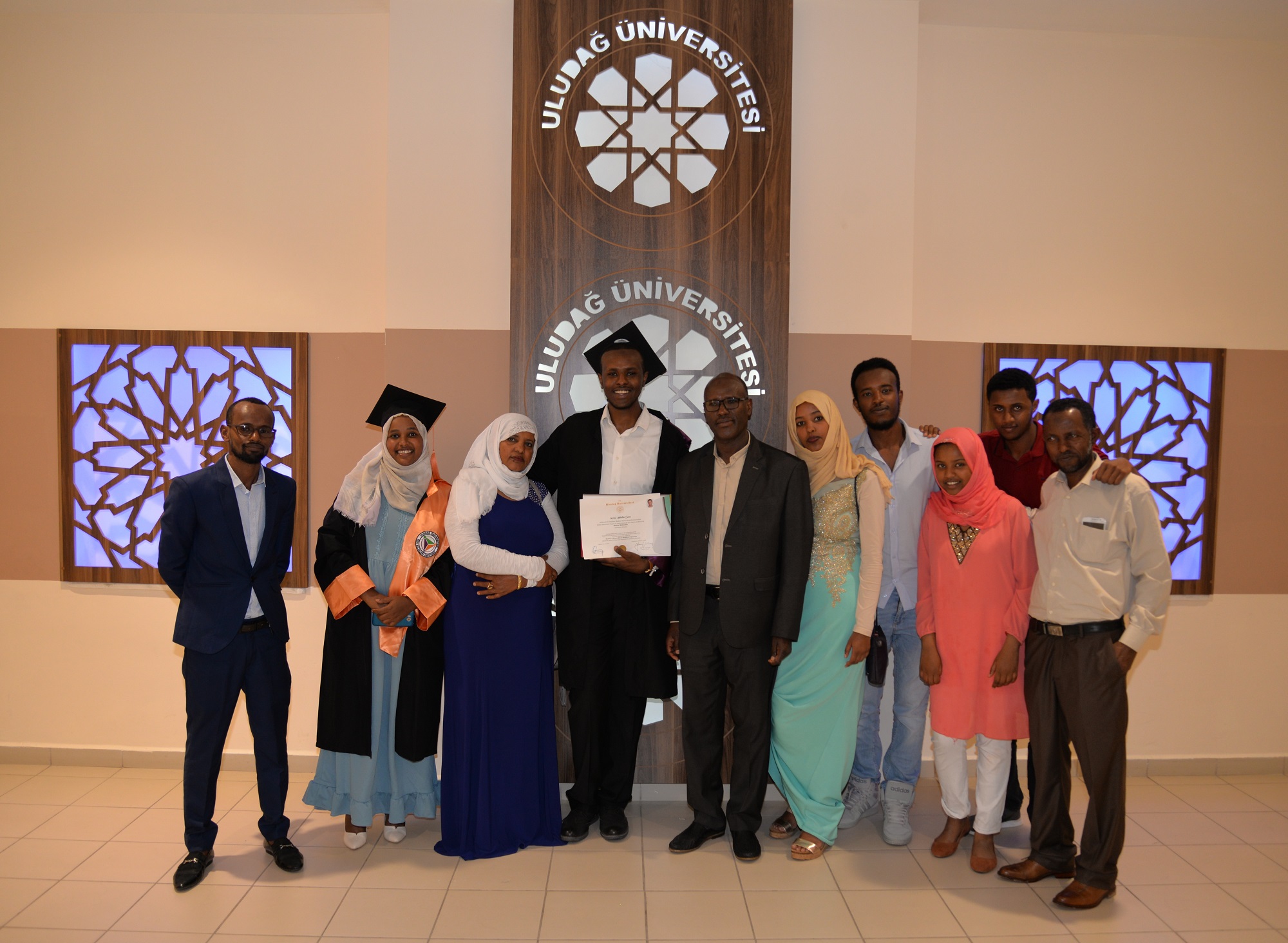 Ethiopian Awad Abdella Sano has graduated ranking first class from the Department of Mechanical Engineering at Uludag University, where he came five years ago. Sano, who is willing to complete his master's and doctorate in Turkey as well, aims to go back to his homecountry and to contribute in improving his country's machinery industry.
Uludağ University Diploma Ceremonies are continuing. A total of 3 thousand 500 students will receive their real diplomas during the week-long ceremonies. Ethiopian Awad Abdella Sano also took his diploma in ceremonies. He attended at the ceremony with his family and friends and said he was pleased to have chosen Turkey for bachelor's degree. Recalling that he and his family seeked an Islamic country with quality education, Sano said: "We chose Turkey because it is an Islamic and a strong country. We also searched about England and America. But they were very expensive. I did not want to go to China either. I am very happy to have chosen this place. I have made very good friendships in Bursa. I did not have any difficulty. I improved my Turkish in school and with my friends."
Sano explained that he wanted to continue his graduate and doctorate education in Turkey and added that he would work hard to become an academician if possible. He said: "After completing my education here, I want to return to my homecountry and convey the knowledge I have gained here to my own people. I also want to work on the improvement of the machinery sector in my country."
Sano was presented his diploma and his valedictorian certificate by Prof. Dr. Yusuf Ulcay and the Dean of Engineering Faculty Prof. Dr. Osman Kopmaz.
Students can access their Graduation Photos via this link:
https://drive.google.com/drive/folders/12BBHHCe4B8UCVrv28Sspi46Zpq1RBTpL?usp=sharing