Rector Advises Graduate Education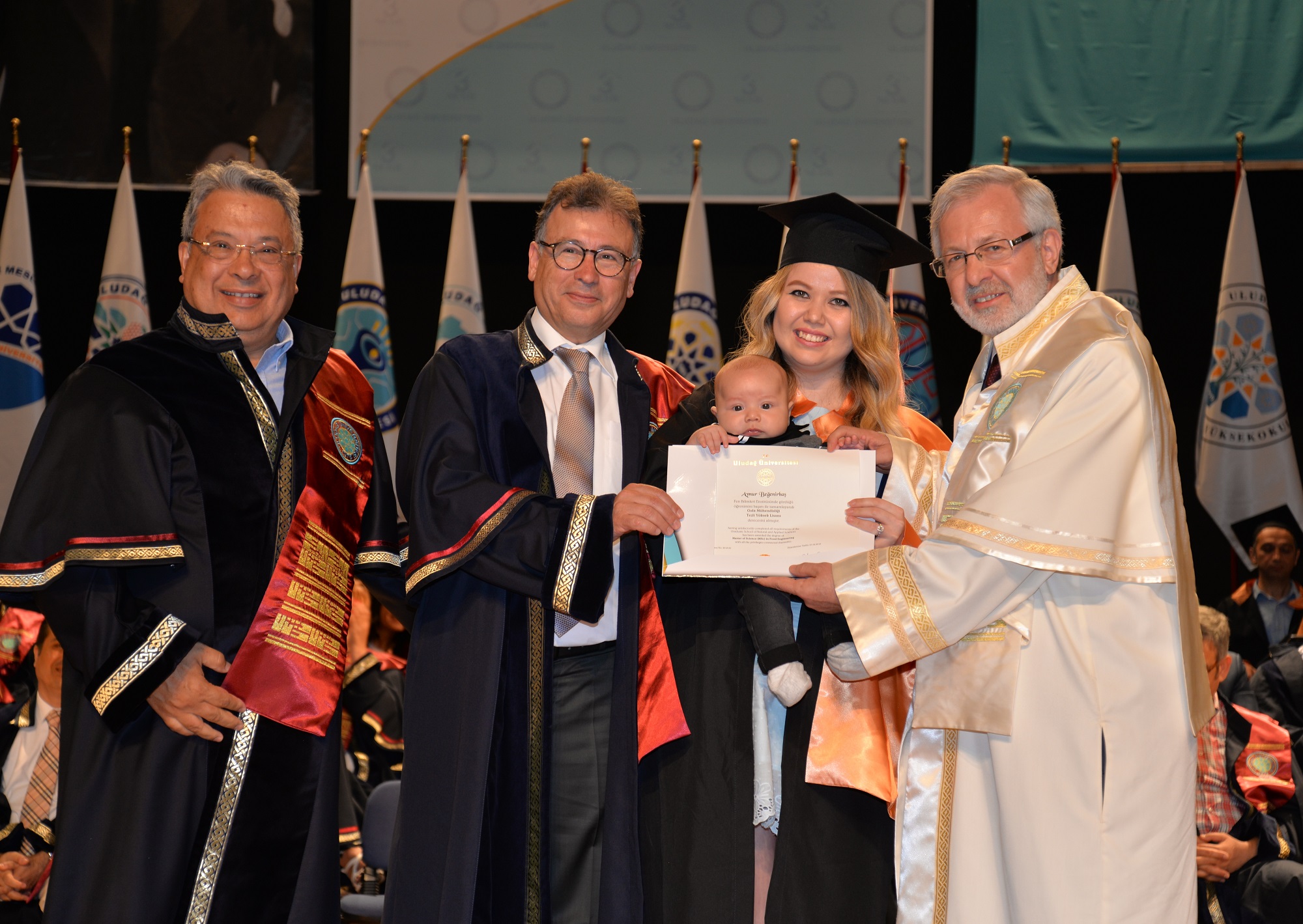 Bursa Uludağ University Rector Prof. Dr. Yusuf Ulcay advised students with Bachelor's Degree to continue their studies in Master's and Doctorate degrees. Rector Ulcay said: "Turkey needs researcher academicians to reach its goal of 2023. This can be achieved by continuing education.
Uludağ University diploma ceremonies are continuing. Students graduating from faculties and vocational schools get their real diplomas in the ceremonies. Master's and Ph.D students get their diplomas as well as Bachelor's.
Rector Prof. Dr. Yusuf Ulcay noted at the diploma ceremony that the number of Master's and Doctorate students went from about 3 thousand to 9 thousand in 3 years. He said: "The first country with the most graduate and post-graduate students is the USA, and the other is China. In China, the number of doctorate students that corresponds to a population of 1000 is 2.2. In the USA, this number is 1.7. In Europe it is 1.5 and in Japan and Korea it is 1.1. However in Turkey, this number is 0.4. We have one of the two most crowded student populations. However, the number of students registered at higher education institutions is rather low. Within the framework of 2023 Goals, we must triple this number. I advise students to complete their studies. Our state offers many kinds of support."