Uludağ University Collaborates with İŞKUR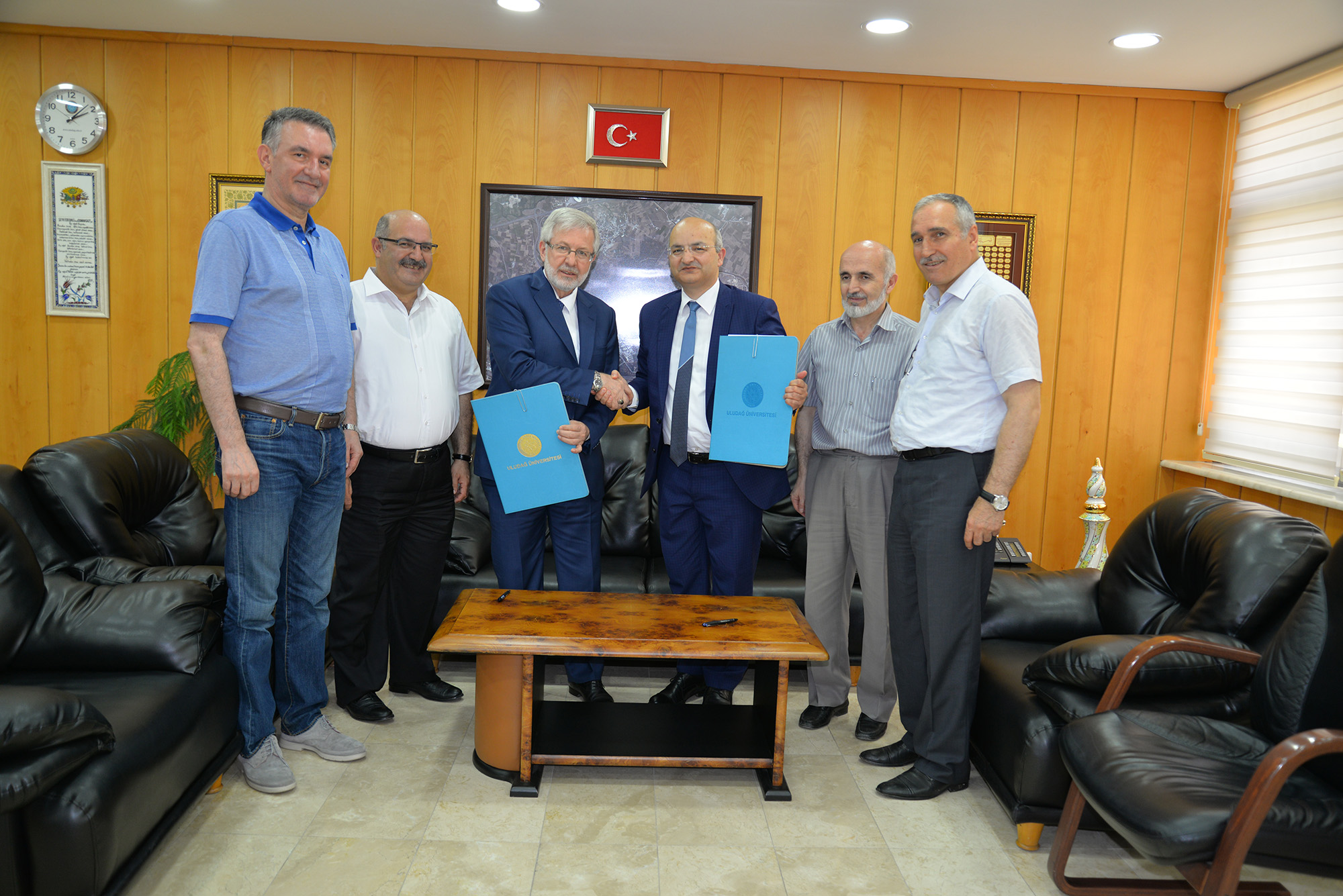 Bursa Uludağ University and İŞKUR will collaborate in order to help students to improve their skills and get ready for the labor market and to promote employment.
UU Rector Prof. Dr. Yusuf Ulcay and Bursa Labor and Employment Agency (İŞKUR) Director F. Eren Türkmen signed a cooperation protocol that aims to gain students technological skills before they start working and to reduce the rate of young unemployment.
Rector Ulcay emphasized that this protocol will no doubt enhance activities carried out by Continuing Education Centers and Career Center at Uludağ University. Ulcay said that İŞKUR will set up a communication center in the university and provide career consultation services for students and that Profession Clubs will be founded to perform active workforce activities; "More importantly, with this protocol we will open vocational training courses to improve the skills of the unemployed, the employees, and the students. Generally trainees pay for courses, but here in this situation trainees will be given pocket money," he said.
Bursa Labor and Employment Agency Director F. Eren Türkmen said he believed this protocol will conceive positive results in supporting students of UU, which is an important source of workforce, to find jobs.