Rector Ulcay: Vocational High Schools for Qualified Employees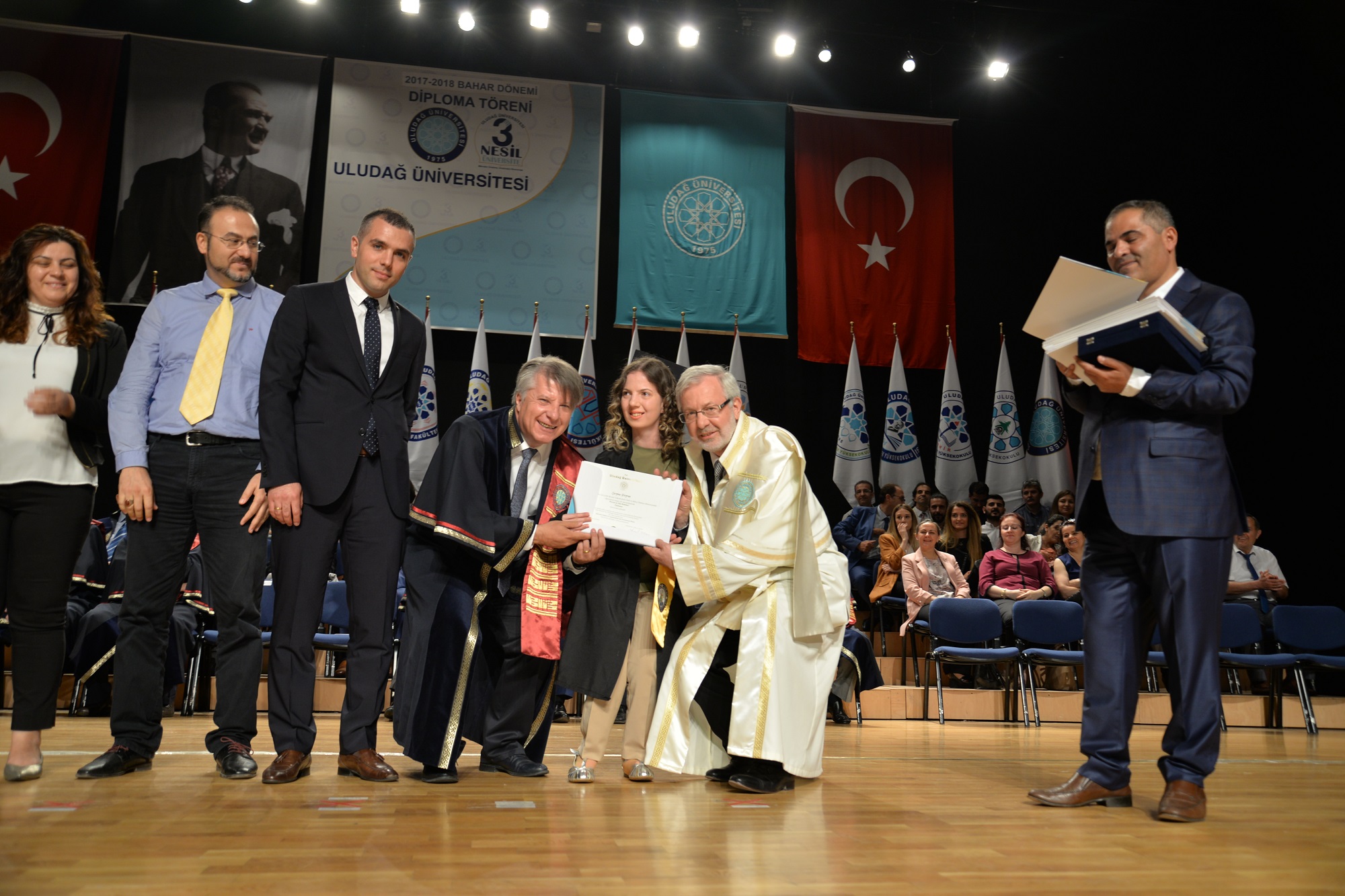 Bursa Uludağ University Rector Prof. Dr. Yusuf Ulcay mentioned that in Turkey, there is not only the issue of unemployment but also the lack of workers. Rector Ulcay underlined that vocational high schools should not be considered as a last resort.
Uludağ University diploma ceremonies are continuing. 3500 students from institutes, faculties and high schools are getting their diplomas. Recently, students graduating from 13 UU vocational high schools received their diplomas at the ceremony held at Prof. Dr. Mete Cengiz Culture Center.
Rector Ulcay spoke at the ceremony, noting that in Turkey there is the need of qualified workers. He underlined that there are as many factories seeking to recruit qualified workers as there are people looking for a job; "In Turkey, there is not only the issue of unemployment but also the lack of workers. When you go to organized industrial zones, you can see ads of qualified employees wanted. We speak of unemployment in the country. However, factories do not recruit those people because they are not qualified enough. The country's resources are spent to educate high school graduates. Bursa is a lucky city to have more vocational high schools than average. The rate of vocational high schools in Turkey is 40%, while it is 60-70% in Bursa. In order to get more qualified and high performing students to go to vocational high schools, families need to encourage their children. Families observing that vocational high schools have barriers send their children to regular high schools. This leads to new potential young unemployment," he said. He also underlined that they have been carrying out important projects to increase the quality of the university's vocational high schools for the last 3 years. Ulcay said that they have just signed a project in cooperation with İŞKUR in order to help students to become better rounded and to be able to find jobs.