The Maker Children's Summer Camp Starts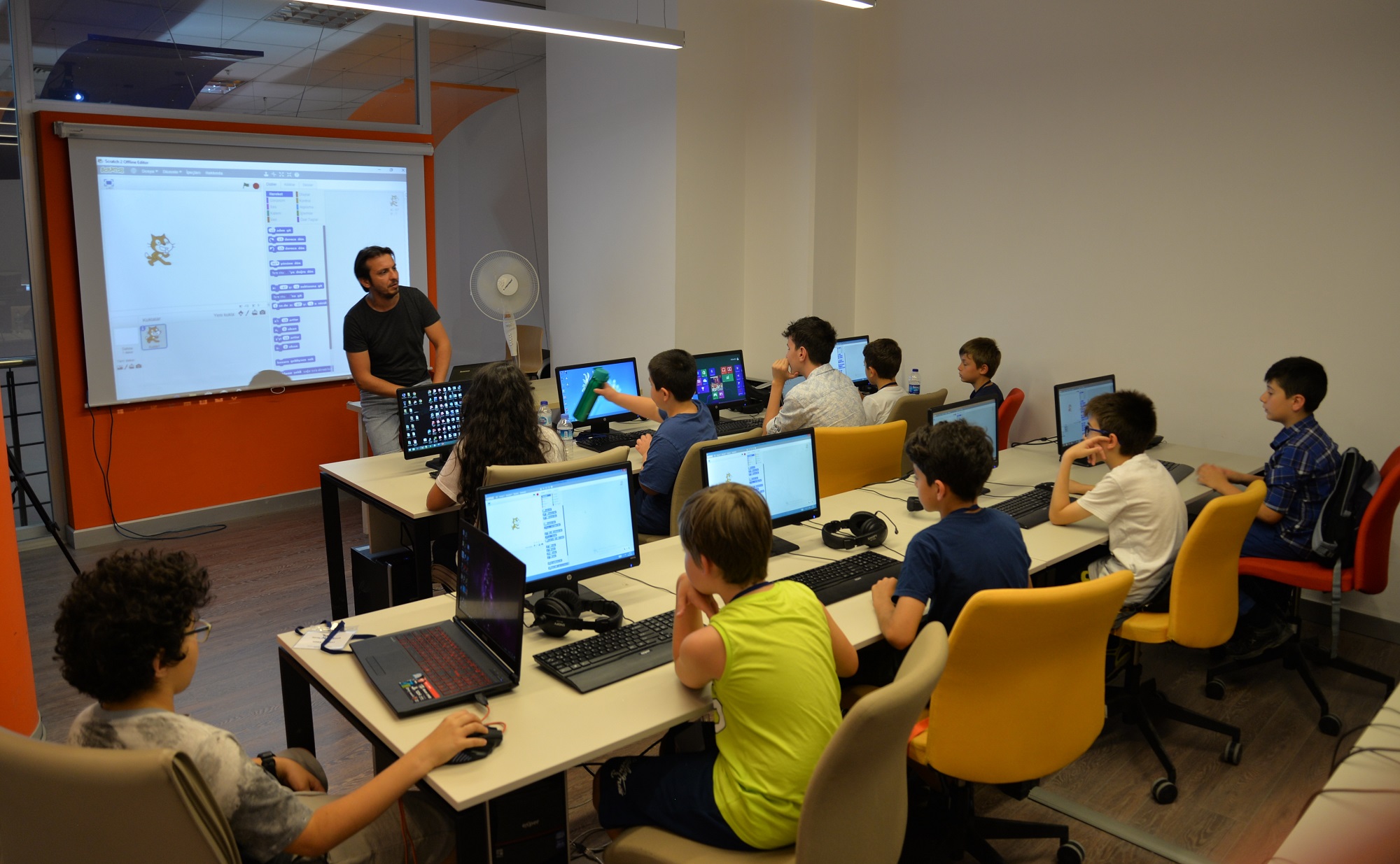 The Maker Children's Summer Camp, organized every year by Uludağ University Technology Development Center (ULUTEK), started. The children who will attend the camp during the summer will take classes in software and coding.
Maker Children's Summer Camp opening ceremony was held by the participation of ULUTEK General Manager Prof. Dr. Mehmet Kanık, ULUTEK executives, instructors, students and their families. General Manager Prof. Dr. Mehmet Kanık said that the trainings would continue with students from 3 different age groups. Noting that the programs would be conducted in two different sessions: morning and afternoon, Prof. Dr. Kanık said: "Unlike previous years, this year we are in a strong business alliance with ULUTEK and Bursa Technology Center (BTM) for the first time. We intend to conduct a qualified program. Therefore, we plan to increase the level and quality this year. Our programs continue in two-weekly modules. After 2 weeks, another 2 week module will start as of 23rd July. Thus, we will have realized 4 programs during summer vacation, "he said.
PROGRAMS WILL CONTINUE DURING THE YEAR
He also informed that during the year the programs will continue on weekends. "Parents can either have their children attend one program or keep them attending continuing programs so their children improve themselves in this area. will be able to keep their children up to date on this area by continuing to participate in a single program. Here, Maker workshops are conducted in practice in different fields according to the level of our students, ranging from science, engineering, technology and mathematics to advanced projects such as coding training, robotics, and electronics."
PARENTS ARE CONTENT WITH THE TRAININGS
Erkan Özçarıkçı, a member of Presmetal Board of Directors and one of the parents said; "We would like to thank ULUTEK for making such an attempt for the future of our children and for allowing our children to acquire information that illuminates the future of technology." Another parent working as a nurse at Uludağ University Hospital said, "My son was trying to do something constantly at home. He said he was making inventions and doing robots.We as a family could not stay indifferent to those activities. We saw ULUTEK brochures and we came here. I believe that my child's level can improve here. We could not help him at home; we did not know how to lead. Him. I believe he will do better things here at safe hands."