Turkish Aerospace Industries Inc. Deploys at UU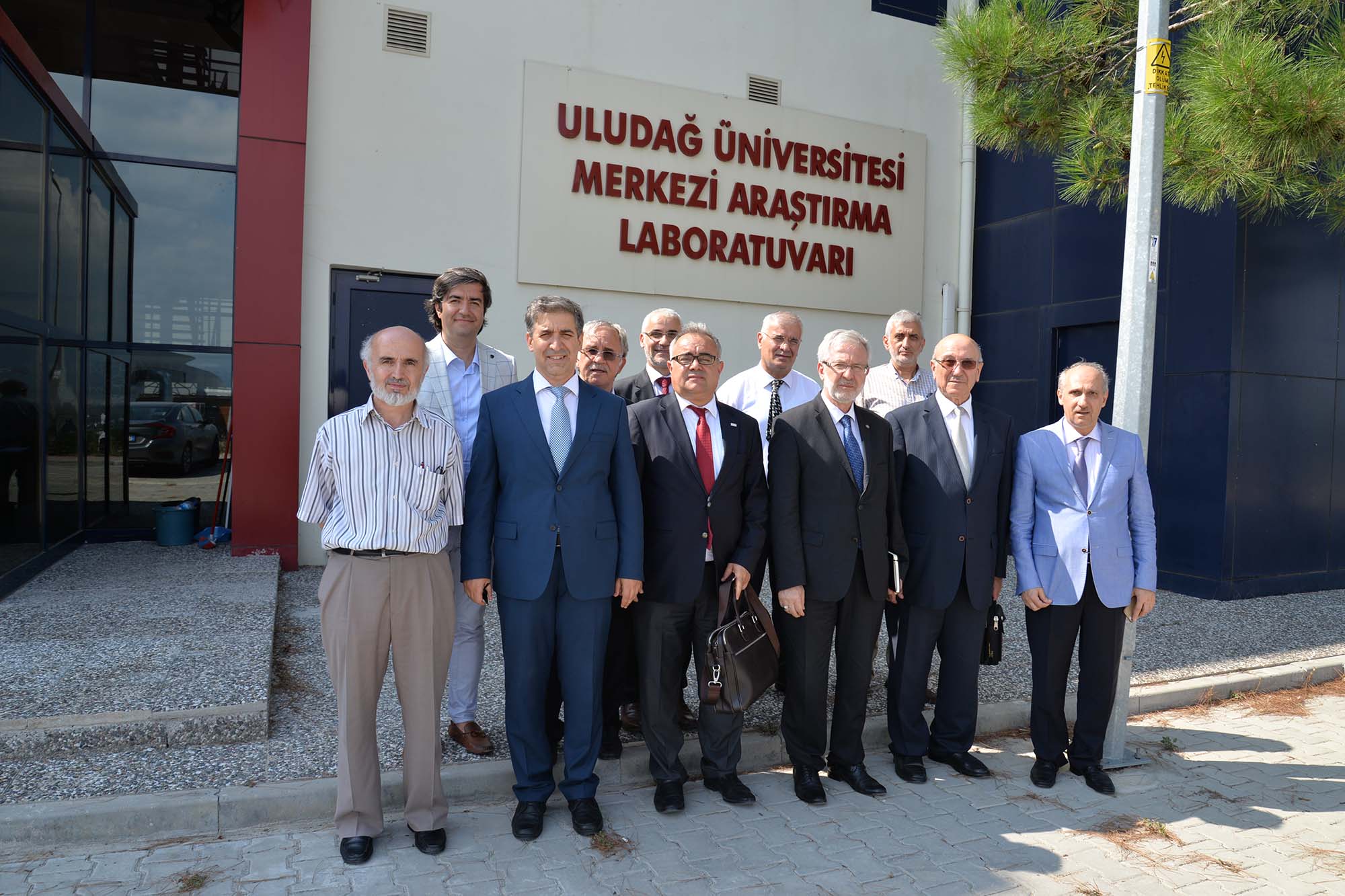 TUSAŞ Turkish Aerospace Industries Inc. (TAI) etablishes an R&D Center at Uludağ University.
TUSAŞ plans to set up an R & D center with a base area of one thousand square meters in the area designated as the Research Valley at Uludağ University. They will open the R & D Office at ULUTEK until the new building is completed.
Established in order to reduce the country's dependence on external sources for defense industry, TAI will support the R & D activities of researchers and students in order to benefit from the UU's intellects.
Bursa Uludağ University continues to take steps towards strengthening the infrastructure of Research University and using its scientific accumulation in the development of the country with the approach of "From Science to Production, from Production to Economy".
Last year, Bursa Uludağ University signed a SAYP protocol with Turkey's most important industrial organizations in line with the nationalization works of defense industry and educated 38 researchers. And now thanks to R & D unit established by TAI, it will turn to aerospace research.
TUSAŞ Aerospace Industries Inc. (TAI) Chairman Prof. Dr. Oğuz Borat, President of TAI Strategy and Technology Management and Yıldırım Beyazıt University academic Prof. Dr. Fahrettin Öztürk, Project Adviser of TAI Strategy and Technology Department and METU academic Prof. Dr. Zafer Evis and TUSAŞ Istanbul Technopark Founder Prof. Dr. Kemal Fidanboylu came to Bursa Uludağ University and reviewed the preparations for the TUSAŞ Uludağ R & D Center together with Recto Prof. Dr. Yusuf Ulcay.
"WE HAVE GREAT EXPECTATIONS"
TAI Chairman and also a former Uludağ university member Prof. Dr. Oğuz Borat said that the company has started to establish R & D centers outside the headquarters with a new strategy, that the three of them were established in Istanbul and one is found suitable to be established in Uludağ University. He added that Bursa's ecosystem is very strong and that their expectations are great; he said, "We expect great developments in a short time."
"WE NEED THE UNIVERSITY'S SUPPORT"
TAI President of Strategy and Technology Management Prof. Dr. Fahrettin Özturk said that last year they had an endorsement of $ 1.4 billion and that they had already reached the $ 2 billion target this year and that they set their targets for the next ten years to exceed $ 10 billion a year. He said, "We need to have assertive projects for this. It is not easy to reach this figure in aviation. It started with F16 in 1984, and many steps have been taken since 2005 on unique products. Hürkuş, Hürjet, attack helicopters, Anka are some examples. In recent years the national combat aircraft project has been the biggest project. We have done the greatest exports in the field of defense industry so far. In order to make big projects, we have to collaborate with universities, research centers, centers of excellence, technoparks in a very serious way. The cornerstone of R & D is the universities. We have many technical matters and we need the support of the universities in these matters. Our company has decided to run R & D at different points in order to benefit from Turkey's human resources to carry out these major projects. Bursa is a city of automotives, a city of manufacturing ... There is alsoa harbor. Taking all of this into account, we have set up TAI Uludag R & D Center "