"Boğazlı" Wins the Veterinary Faculty Run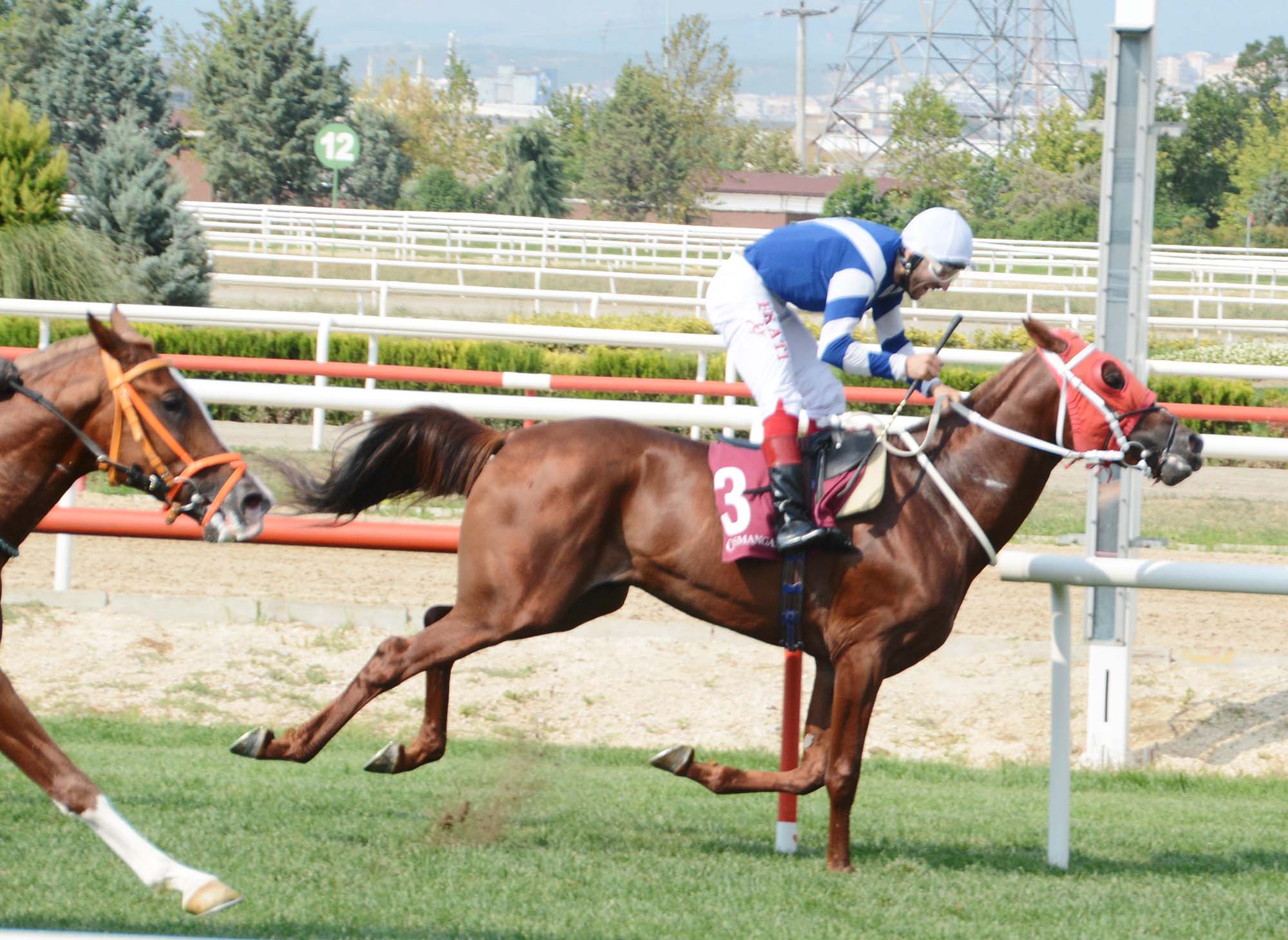 At the (KV-7/DHÖW) run, organized in the name of Bursa Uludağ University Faculty of Veterinary Medicine and realized at Osmangazi Racetrack on 3rd August, Friday "Boğazlı", trained in Karacabey TİGEM came in first.
The race took place on a 2000-meter grass track, where a total of 9 thoroughbreds one of which is female raced. BOĞAZLI (Izbatur - Aselma / Pegasus), which is owned by Cemal Yıldız and grown at Karacabey Agricultural Enterprises, succeeded to win under the tutelage of its jockey, Halef Katı, and earned a prize of 63 thousand liras.
In the run, SONEMİR (Zenginoğlu-Ötiken / Serhanbey) was the second, BOYLAM (Kafkas Şahı - Alsevin / Volga.2) third and KOÇERBEY (Caş - Ardanay / Bilgin) became the fourth.
The winner was male with a finish grade of 2.16.31, while the difference was 1 length - 1.5 lenght - 1/2 lenght.
After the run, in the ceremony held in the Winner Circle, Uludağ University Rector Prof. Dr. Yusuf Ulcay and Uludağ University Veterinary Faculty Dean Prof. Dr. Ülgen Günay presented the Cup to the first winner's owner HacıYıldız.