Engineering and Industry at UU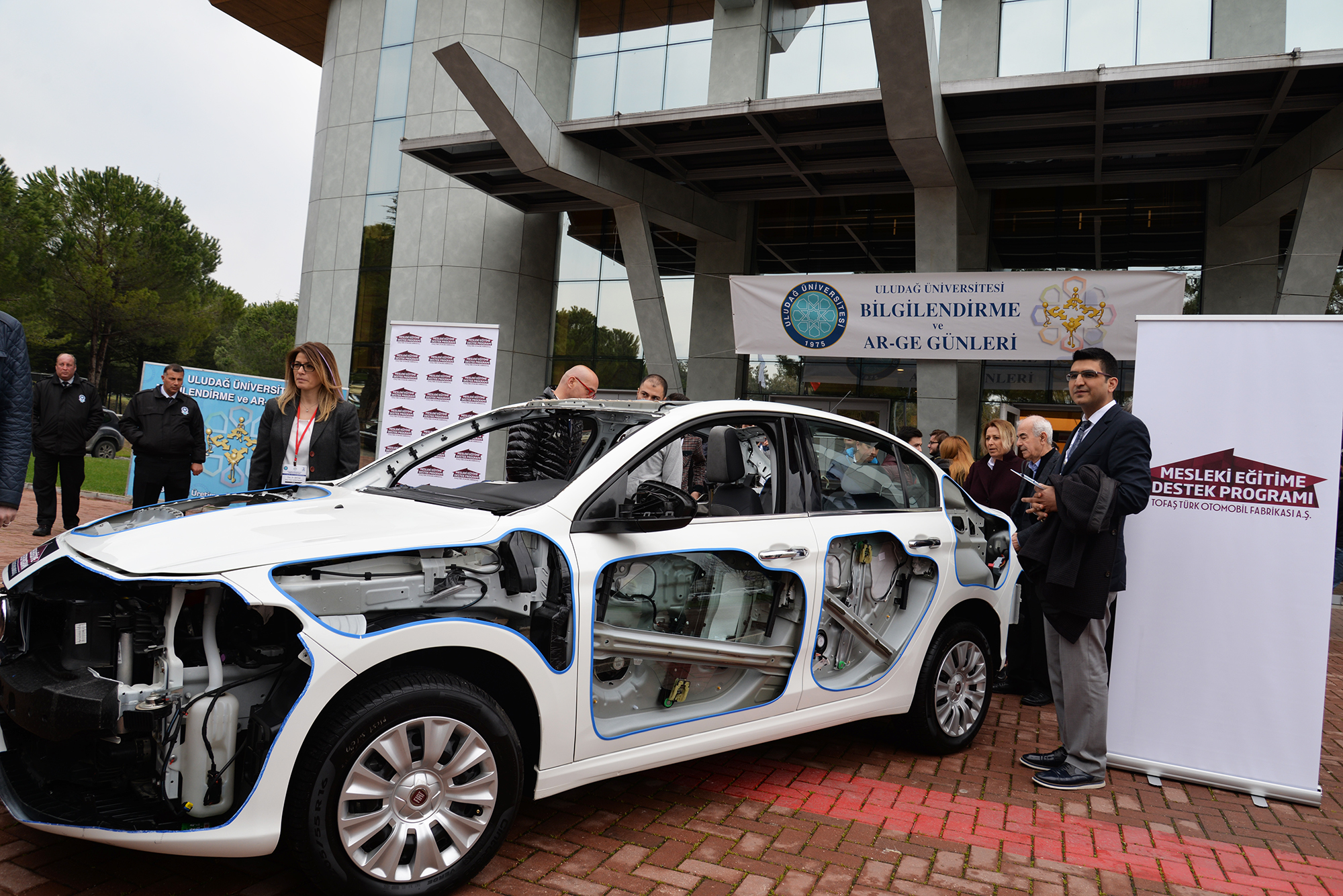 Bursa Uludağ University Faculty of Engineering provides education intertwined with the industry in the fields of automative, textile machinery, construction, environment, and electronics,benefiting from the advantage that it is in the same city withTurkey's giant industrial organizations.
Preparations for aircraft engineering are underway in Uludağ University, which already provides education on computer, environment, electrical-electronics, industry, machinery, automotive, textile and civil engineering.
INDUSTRIAL APPLICATION
Bursa Uludağ University Faculty of Engineering Deputy Dean Prof. Dr. Gökhan Ekrem Üstün stated that each engineering department has academics who are experts in their fields and that the departments have competent laboratories and added, "Industrial enterprises in the city are also an important part of the education. Our students practice there, doing internships. This is a very important advantage of engineering education in Bursa."
HIGHER CHANCE TO FIND JOBS
Prof. Dr. Ekrem Üstün also noted that students who choose one of the engineering departments at UU have a higher chance to find jobs compared to other cities in Anatolia, "There are many job opportunities in both automotive and textile main and subsidiary industries. Bursa Uludağ University Faculty of Engineering graduates who come from different cities of Anatolia primarily look for a job here and they often have no problem finding a job.
NON-REFUNDABLE GRANT
In Bursa Uludağ University Faculty of Engineering, social solidarity scholarships, which have been given by faculty members and employees for many years, support students as well as institutional scholarships. Deputy Dean Prof. Dr. Gökhan Ekrem Üstün added that the first 5 students to enroll one of the departments at Engineering Faculty will be granted 500 TL monthly, and the first three students who complete the first class successfully will be granted 750 TL for 9 months.
TAI R&D CENTER
The fact that Turkish Aerospace Industries Inc. (TUSAŞ), which was founded in Ankara in order to reduce Turkey's foreign dependency in the field of defense industry, is opening an R&D Center at Uludağ University holds great importance for engineering students. TUSAŞ ULUDAĞ R&D will support researchers and students in order to benefit from UU's knowledge in strategic projects for our country.