UU Folk Dance Group Gets the "Best Group" Award in International Contest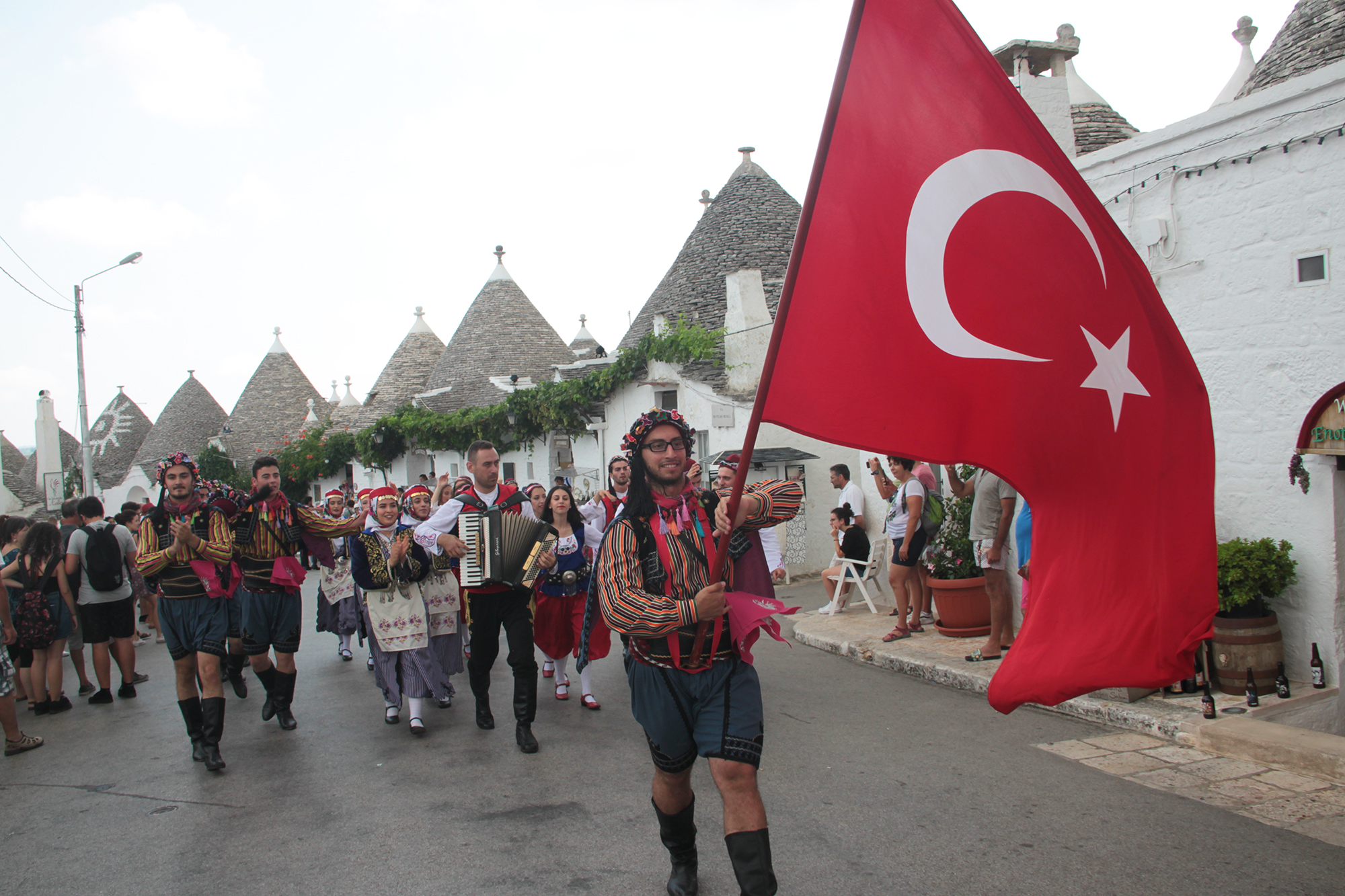 Bursa Uludağ University Folk Dance Group was voted "Best Group" at the Alberobello Festival held in Bari, Italy on 2-6 August.
Bursa Uludağ University Faculty of Sports Sciences Instructor Nazım Gürak said that no Turkish group has been invited to the festival, which is supported by UNESCO and is held this year for the 35th time, and that they have also sent out promotional materials with great effort since February and have finally been invited to the festival.
A total of 28 people, 24 of whom were dancers, 2 musicians and 2 managers from Uludağ University participated in the festival.
UU Folk Dance Group performed 10, 25, and 30-minute dances, showing examples of different places in Turkey like Zeybek, Artvin, and Style.
UU Folk Dance Group was also appreciated by the representatives of other countries there and was officially invited to festivals in their countries.
Lec. Nazım Gürak thanked all the executives, particularly Prof. Dr. Yusuf Ulcay, for the support they have given to promote Uludağ University, Bursa, and Turkey.