"The Messi of Karate" Visits Rector Ulcay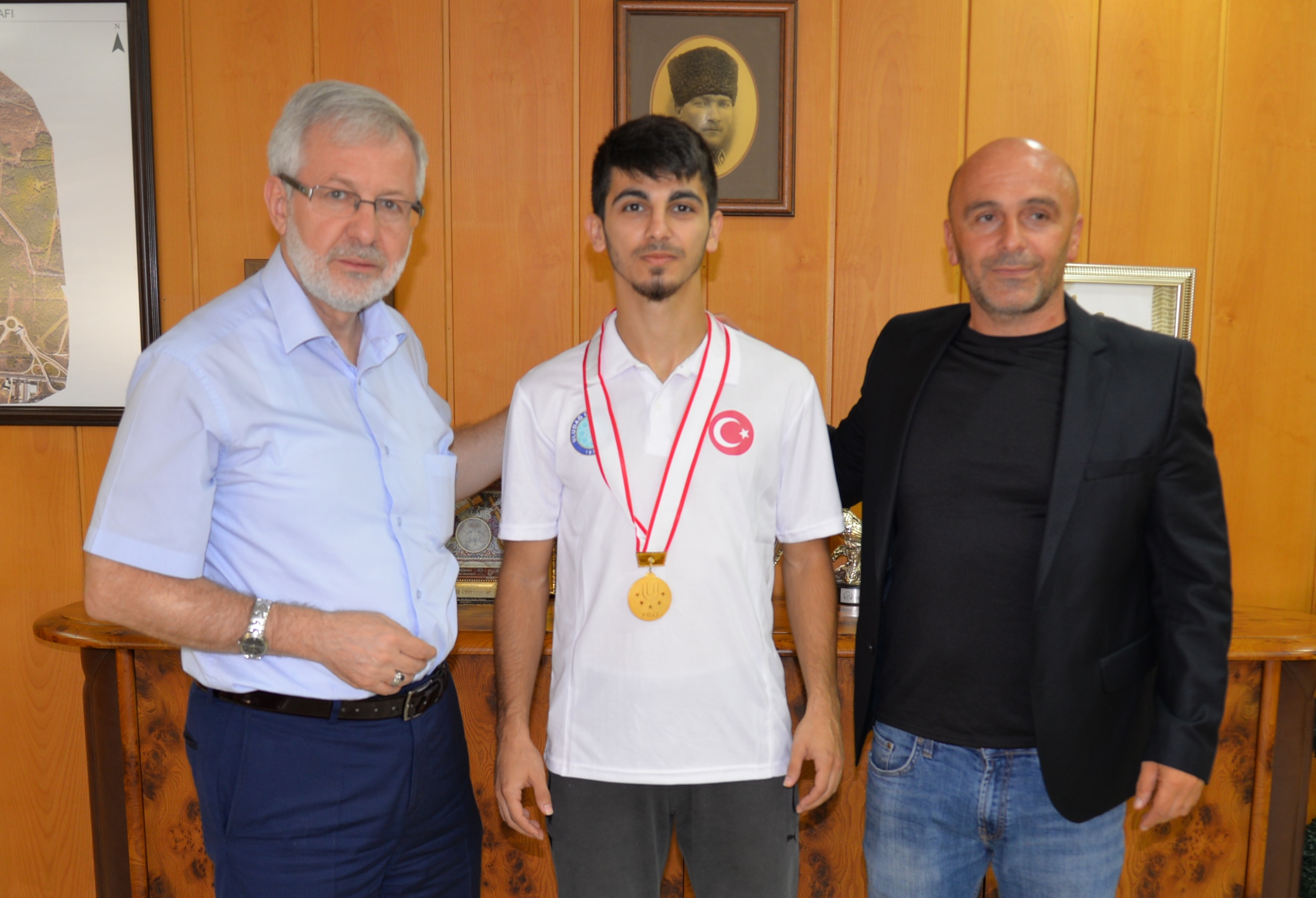 Bursa Uludağ University Sports Sciences Faculty student and a national athlete Eray Şamdan, who has won a gold medal in the 11th World University Karate Championship held in Kobe, Japan visited Rector Prof. Dr. Yusuf Ulcay.
Prof. Dr. Yusuf Ulcay hosted BUU Sports Director Lec. Tuncer Topsaç and the talented youngman nicknamed "The Messi of Karate", saying that they were proud of the achievements of their students. Ulcay stated that they will continue to support sports and athletes as a university: "Young people who are active in cultural and sporting fields as well as academic life, are both better educated and increase the success rate of universities. The fact that Uludag University, which we desire to take place among Turkey's top 10, stands out with success in every area makes us happy and proud. These rankings, which increase the brand value and the prestige of our university in national and international arena also cause students interested in sports to prefer our university. I congratulate Eray Şamdan, and I wish him continuing success."
Eray Şamdan, who has won a number of championships in his career and has waved Turkish flag all over the world, thanked Rector Ulcay for his contributions and support. Eray said the next goal was to attend the Tokyo Olympics.