ULUKOZA 2018 2nd Call Lauches!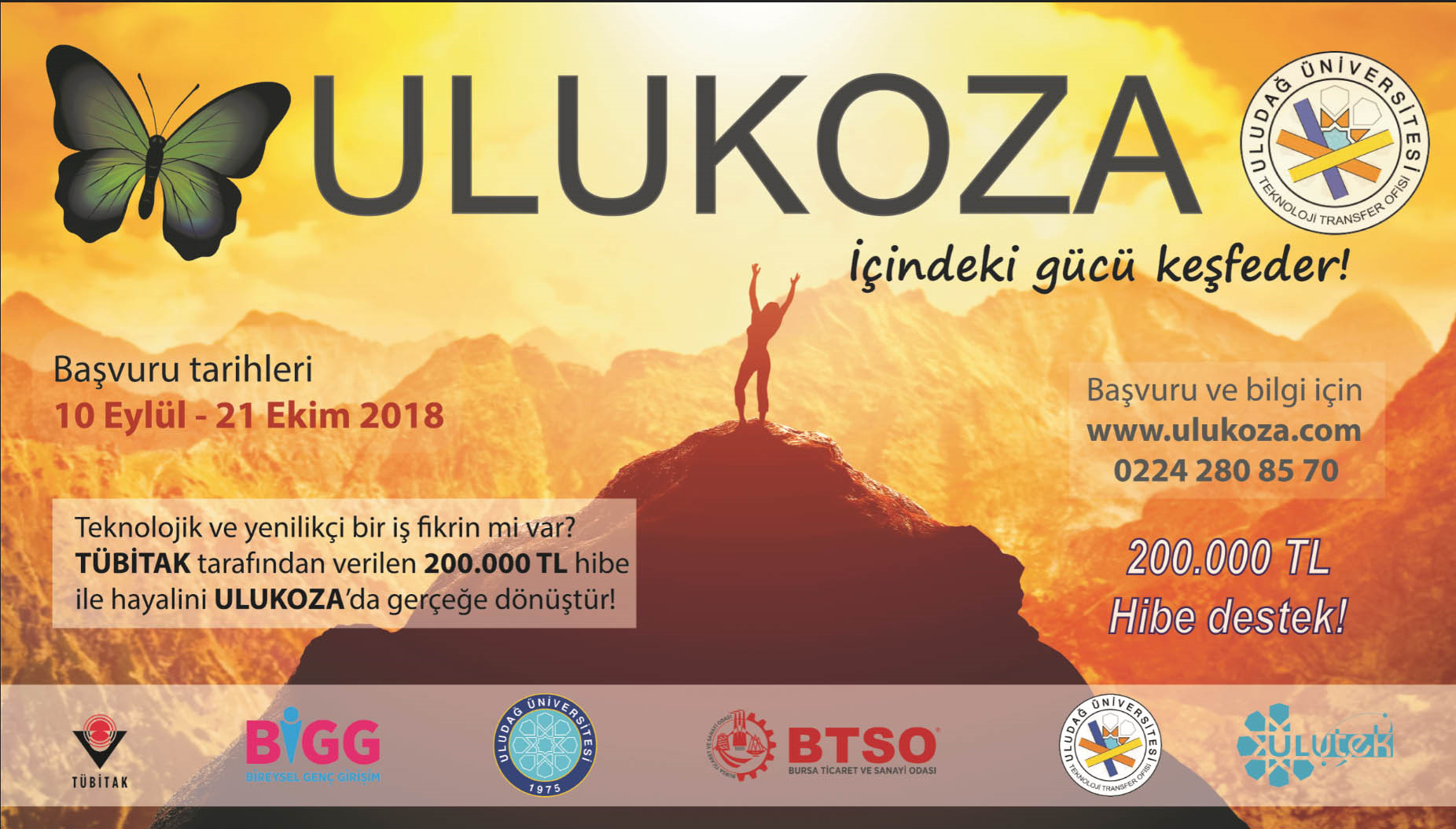 ULUKOZA 2018 2nd Call Lauches!
BIGG ULUKOZA acceleration program, where Uludag University Technology Transfer Office offers training and mentorship services so that entrepreneurial teams can receive grant support within the scope of TÜBİTAK 1512 Individual Young Initiative Program launches again on demand.
BIGG ULUKOZA offers free trainig and mentorship services related to the business plans that entrepreneurs have to prepare to receive grant support of up to TL 200,000. BIGG ULUKOZA is a program funded by TÜBİTAK, the official implementing agency of TÜBİTAK 1512 Program.
Who can apply for this program?
Undergraduate senior students, graduate students, doctoral students
Graduates of undergraduate or graduate programs of the institutions of higher education within a maximum of 10 years
Those who were previously granted scholarships by TÜBİTAK 1512 or the Ministry of Science, Industry and Technology Technoenterprise, or those who are partners to an enterprise cannot apply.
Advantages:
BUU-TTO ULUKOZA program will provide office facilities, free training, mentors and consultancy for business-minded teams.
How to Apply?
If you qualify for all the terms of application, you can appy for the program by clicking here.
Application Dates
September 10 - October 21, 2018
How much is the Support Grant?
200.000 TL 100% GRANT
For more information click www.ulukoza.com