Future Doctors Wear White Aprons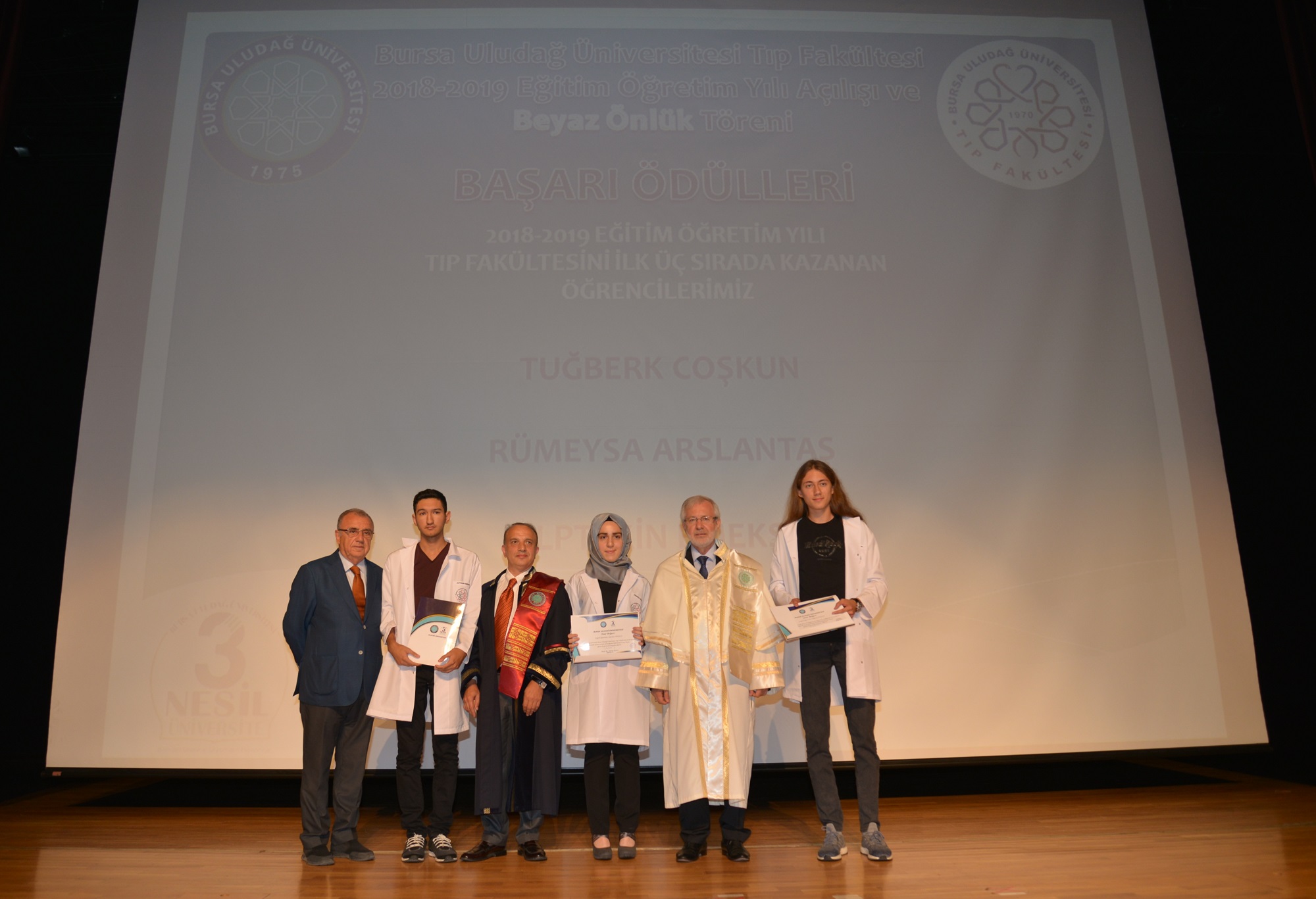 The investment budget of the Obstetrics and Gynecology Hospital, the projects of which were completed two years ago by Bursa Uludağ University, has been approved. The 550-bed-capacity hospital will be the center of South Marmara after its completion. White Apron Wearing Ceremony was held for the students who won Bursa Uludağ University Faculty of Medicine. Speaking at the ceremony where 270 students took their first steps to medicine, BUU Rector Prof. Dr. Yusuf Ulcay gave the good news of the new Gynecology and Maternity Hospital.
ULUDAĞ UNIVERSITY HAS BECOME A STUDENT ATTRACTION
Rector Ulcay stated in the opening speech that BUU's investments and innovations has taken it among the leading universities in Turkey. Emphasizing that students show great interest at the university, Rector Ulcay said; "I would like to inform you that BUU has been one of the most preferred universities this year. Also, as one of the international universities, 13 thousand 500 international students have applied to our university this year. We've accepted about 800 of them. Currently, 6 thousand 100 international students from 132 countries are studying at our university. We continue to increase the quality of education and scientific research at our university with the works we have signed with the 3rd Generation University vision. We have become one of the 10 universities offering the most projects in the last three years among 180 universities."
WE WILL GO OUT TO TENDER UPON THE PRESIDENT'S WILL
"Our students will get a better education with the Good Medicine and Simulation Center established within the Faculty of Medicine. The Medical Faculty Hospital offers services not only to Bursa but also to South Marmara. During our duty period, we have carried out many projects and studies in our hospital. We will implement new projects. We will strengthen our health services with new investments. Sebahattin Gazioğlu Children's Hematology Oncology Hospital meets a significant deficit in our region. Two years ago, the project of Obstetrics and Gynecology Hospital with 550 beds was approved. We have also completed the tender preparation stages. Next year the foundation will be laid. In addition to our current hospital, we will have this hospital within 3 years.
MULTI-NATIONAL MEDICAL FACULTY
BUU Dean of the Faculty of Medicine Prof. Dr. Ekrem Kaya said in his speech that with the half-century's experience, the Medical Faculty has become an attraction for new doctor candidates. He also noted that according to the results of YKS this year, the Medical Faculty has accepted a total of 277 students, 270 of whom are among the most successful 6 thousand students in 2 and a half million candidates. "There are not any students who are eligible to get into our faculty and do not register this year. In addition, our faculty has a total of 43 students from 18 different countries. We have become a multinational faculty."
After the opening ceremony, BUU Faculty of Medicine was presented the Certificate of Accreditation. A total of 270 new students were dressed in white aprons in the last part of the ceremony after their first lecture given by one of the leading figures of the medical world, Prof. Dr. İskender Sayek.