Diplomacy and the Role of War will be discussed at Uludag University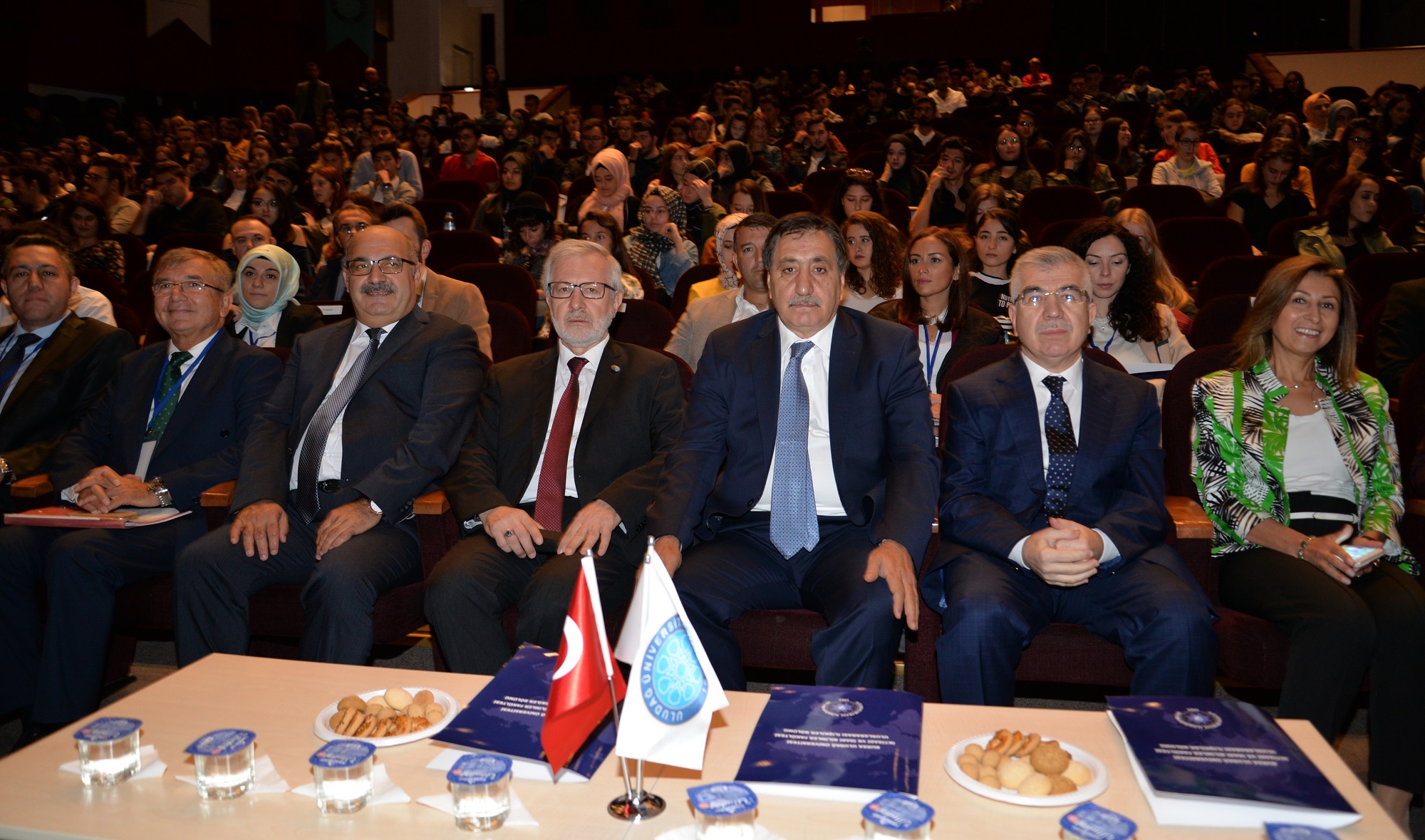 10th Uludag International Relations Congress organized by Department of International Relations, Bursa Uludag University Faculty of Economics and Administrative Sciences has begun. The main theme of the congress, which will last for 3 days, was "Diplomacy and Changing Role of War".
Bursa Governor Izzettin Kucuk, who spoke at the opening ceremony of the congress, said that the foreign policy in large states was not carried out only under the auspices of the Ministry of Foreign Affairs. Governor İzzettin Küçük pointed out that there are many thought and research institutions in this regard; Şey Because the nature of this work, that is, what we call international relations; a multi-dimensional, deep-rooted subject. Therefore, mind and power of a single institution are not enough. Estimating, evaluating, conceptualizing any actor, what, why, and how it will do requires a very important knowledge and projection. The main reason for the failure of the foreign policies that countries face is usually caused by not being able to evaluate or misevaluate what projection is used and why.
FOREIGN RELATIONS SHOULDN'T BE LEFT TO ONLY THE MINISTRY OF FOREIGN RELATIONS
Governor Küçük pointed out that real aims of main actors emerge after a while. He said, "Different goals are emerging. We first thought that America was the target of an oppressive regime, a cruel regime in Syria. But then we saw that he is doing something else in northern Syria. For this reason, it is very important to conceptualize the movements of the main actor and the actor and projection of the middle actor. Our universities and non-governmental organizations will do this. It only gives you very short and short term horizons when you are left out. Such meetings are therefore very meaningful and valuable. These meetings should also contribute to the realization of international peace and the protection of human rights. Everyone is talking about peace, but there is mostly war. Human rights are mentioned, but we often witness immigration and human rights abuses. Something is said, but another thing is done. This is very important to decipher and put it in front of the public. Great force shouldn't bomb anywhere with no excuses. Libya is a battlefield now. We are bringing peace in Iraq, they said, but 2 million people died. So they need to be uncovered. These meetings are very important and valuable in this respect.
SUBCONTRACTED ORGANIZATIONS ARE THE SOURCE OF UNREST
BUÜ Rector Prof. Dr. Yusuf Ulcay stated in his speech that the actors of global diplomacy are not only government officials and institutions; but also non-governmental organizations, regional organizations and multinational corporations. Underlining that the concepts of friendship and alliance in international relations are now being re-established in the focus of strategic partnership according to global and regional politics and economic interests, the Rector Prof. Dr. Yusuf Ulcay emphasized that the political turmoil in the countries that are the field of the accounts of the global power centers and the economic attacks that are being carried out together with the subcontracted terrorist organizations continue to be a source of unrest for the whole world. He said, "Neither diplomacy nor the institutions that we want to see as the guarantee of global stability such as the United Nations, NATO and the European Union cannot hinder this course of events. Problems such as persecution, immigration and human rights violations as a result of wars and internal turmoil stand as a test of sincerity in all countries. It is not possible to establish global peace and regional stability without providing mutual understanding and sustainable cooperation."
143 PANELISTS WILL MAKE PRESENTATIONS IN THE CONGRESS THROUGH 3 DAYS
Dean of the Faculty of Economics and Administrative Sciences, Prof. Dr. Tayyar Arı giving information about the congress also pointed out that there are more than 20 foreign participants from 17 different countries. Dean Prof. Dr. Tayyar has announced that a total of 143 panelists will make presentations in 4 different sessions in the congress that will last for three days.